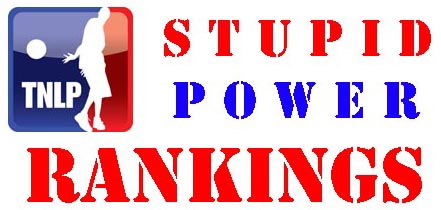 Power Rankings can be really stupid. So stupid that The No-Look Pass just had to have "Stupid Power Rankings." I take 10 things that happened in the league (or/and SOMEWHERE ELSE) and rank them all however I see fit.
This feature is usually on every Monday. Disagree with the rankings? Well, we already prefaced that these are stupid. Just have fun with these as I rank these however I feel where they stupidly belong.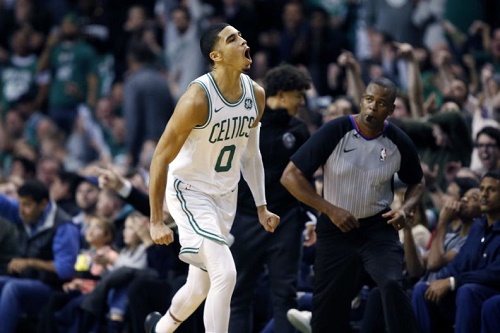 (PHOTO CREDIT: AP.)
1) Celtics Are Surging
Both the Celtics and Pistons are playing excellent ball. But what I find impressive about the Celtics is that they have done this as their squad gets depleted by injuries. Gordon Hayward has been out since the first six minutes of the season. Al Horford was out for a bit with a concussion. And Kyrie Irving is currently out, also down with a concussion.
But they keep plugging. They escaped the Hawks, Hornets, and Raptors with narrow victories while taking care of business of the Lakers this week. Overall, they've won 12 straight. And let's keep in mind that they have the best defense in the league. AND they only had four players returning from last year. To go on a long winning streak with this new crop of talent being barely together? That's super impressive.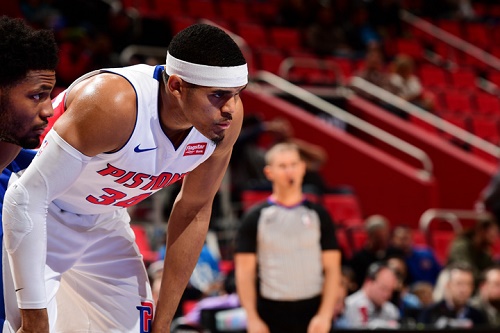 (PHOTO CREDIT: Detroit Pistons.)
2) The Pistons Are Also Winning A Lot
As I mentioned in today's earlier entry, the Pistons have won five straight after sweeping their home stand. They took care of the Pacers, Hawks, and the Heat this week. They're second in the East at 10-3.
Stan Van Gundy's 4-out offense is finally paying off.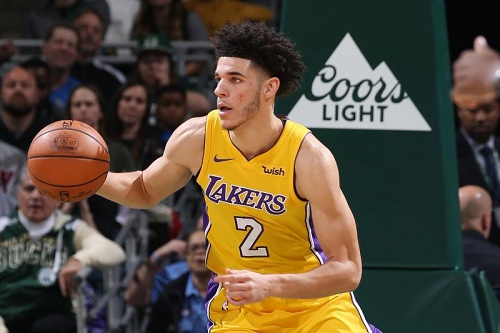 (PHOTO CREDIT: Gary Dineen/Getty Images.)
3) Lonzo Ball Broke a Record
He is the youngest NBA player to get a triple-double. That's not something you take lightly. He beat LeBron James by five days (Ball was 20 years, 15 days old when he got that trip-dub).
We'd like to see more performances like this from Lonzo. As is, he seems to only stuff the stat sheet when he's going against Eric Bledsoe.
Speaking of…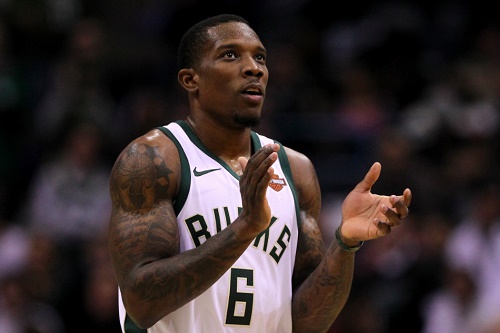 (PHOTO CREDIT: Dylan Buell/Getty Images.)
4) Eric Bledsoe Running with the Deer
The Bucks were 2-1 this week but they are 2-0 since Eric Bledsoe started playing with Milwaukee.
Bledsoe is not off to a sparkling start; he's only shooting .357 and averaging 12.0 points in two games. But he's a boost to the Bucks backcourt rotation and he's yet another long-limbed guard that the organization loves.
Plus he's no longer the focal point of the offense. Bledsoe will be fine.
(VIDEO CREDIT: Bleacher Report.)
5) It's a Dunk Revolution
I love 360 dunks. Look at Giannis Antetokounmpo bust out a DELAYED 360 jam. And it almost felt like HE didn't know what he was doing in the air.
Victor Oladipo also did a 360 dunk that same night. They get around.
jimmy butler falling out of a canoe into one foot of water is better than i could have ever imagined pic.twitter.com/sKgQSU0uHW

— Whitney Medworth (@its_whitney) November 8, 2017
6) Jimmy Butler Screaming in the Wild
This ALWAYS cracks me up.
That's how I scream, by the way.
(VIDEO CREDIT: Bleacher Report.)
7) De'Aaron Fox Makes Game-Winning Shot
Hey, good on Fox for making the game-winner. The Kings haven't had many bright spots in the last decade or so. Maybe they can finally get out of this huge tunnel.
Maybe not. I guess this is why I put this shot #7 in these rankings.
LeBron James sacando a Dirk Nowitzki a pasear 👑 pic.twitter.com/D4JaJovdyx

— More Than A Game (@Pasion_Basket1) November 12, 2017
8) Dirk Got Dusted By LeBron James
Sadface.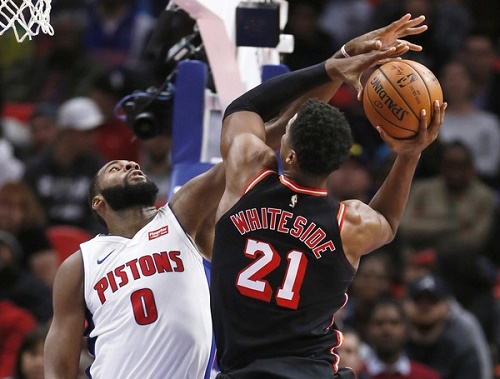 (PHOTO CREDIT: AP.)
9) Andre Drummond's Free Throw Percentage Plummeted
Last week, I was overjoyed to see Drummond flirting with 80 percent from the foul line for the season. Sadly, he went 0/7 against the Pacers and we were struck by reality.
Andre has been a mixed bag from the stripe since then and his percentage is currently at .632. Still hoping he sustains it or gets back to the 70s, percentage-wise. Drummond being a good free throw shooter is a game-changer for the Pistons.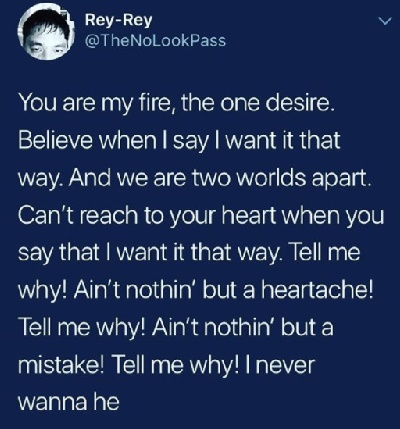 10) Twitter Is Now At a 280-Character Limit
Not only does Twitter feel uncomfortable these days but it LOOKS uncomfortable, too. I don't want to see a bunch of negative LONGER messages on my feed!
---
Follow Rey-Rey on Twitter at @TheNoLookPass. You can also see some of his work at Forum Blue & Gold, a site specializing on the Los Angeles Lakers. And you can listen to his podcast called Rey-Rey Is Fundamental, which consists of NBA talk and other topics he feels like talking about.