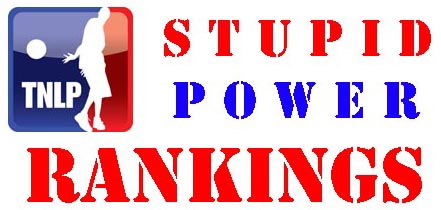 Power Rankings can be really stupid. So stupid that The No-Look Pass just had to have "Stupid Power Rankings." I take 10 things that happened in the league (or/and SOMEWHERE ELSE) and rank them all however I see fit.
This feature is usually on every Monday. Disagree with the rankings? Well, we already prefaced that these are stupid. Just have fun with these as I rank these however I feel where they stupidly belong.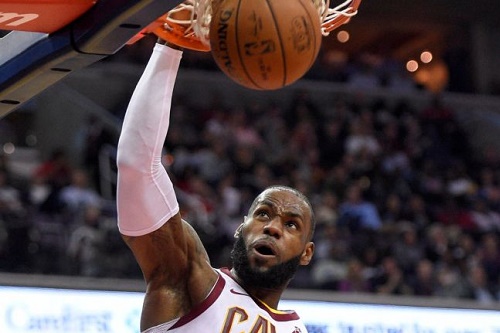 (PHOTO CREDIT: Nick Wass/AP.)
1) LeBron James Is Still Doing Stuff In His 15th Season
In their lone win this week, LeBron James went off for 57-11-7. This was after Bradley Beal said the Wizards were the best team in the East. Well, if you come at the king… you know the rest.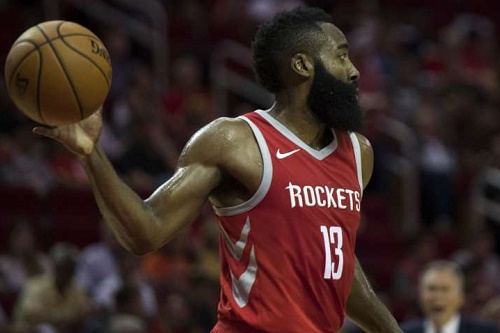 (PHOTO CREDIT: Marie D. De Jesus/Houston Chronicle.)
2) James Harden's Legend Continues
In Houston, James Harden smacked the Jazz around on Sunday night with a 56-point, 13-dime performance. Also, all the box scores mentioned he had only played 20 minutes. But it was later corrected to 35. Still, the way it went down, it felt like Harden did all of that in 20 minutes.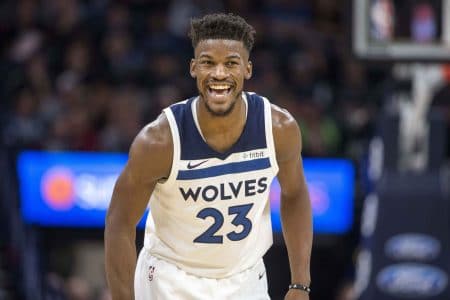 (PHOTO CREDIT: USA Today.)
3) Don't Turn Your Back On The Wolfpack
So guess what? The perenially bad Minnesota Timberwolves went 4-0 in the last week (beat Miami, New Orleans, Dallas, and Charlotte). Overall, they've won five straight games, which is the first time they've done that since 2009. They are 7-3 and I have no idea what's going on in my basketball world anymore.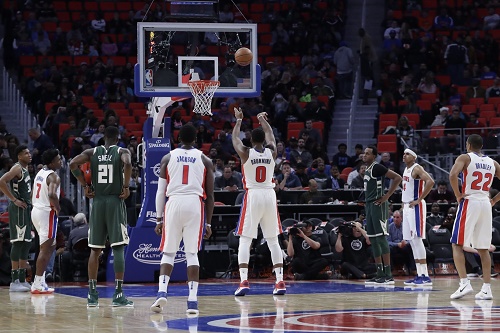 (PHOTO CREDIT: AP.)
4) Andre Drummond Has Become A Good Free Throw Shooter
If I told you that Andre Drummond is shooting 75 percent from the free throw line, I bet you'd tell me to have sexual relations with myself.
But yes. 75 percent. That's a huge jump from his career percentage, which is .389.
In the last week, he went 80 percent from the line. It was no doubt helped by the Pistons' game against the Bucks, when he went 14 for 16 from the stripe.
I know. I'm blown away by this. I noticed that his free throw stance has changed, though, which definitely helped his fast start at the line. He starts off lower, bends his knees for more power, then he shoots as he rises up in one fluid motion.
It's working and I am rooting for him to sustain it.
(VIDEO CREDIT: NBA.)
5) Dame Time
When you need a big bucket, you go to Damian Lillard. He stomped on the Lakers with this big three. He's probably the best clutch player in the league today.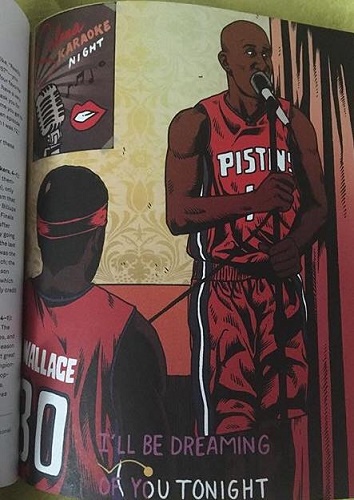 6) Selena Got Her Star On The Walk of Fame
It's about time, honestly. We all know Selena is a legend in the Latin community and could've been a huge star in the American market before her untimely passing.
And not that I need to do this since it's my countdown and my site and I can do whatever I want but to tie Selena into the NBA, here's Chauncey Billups and Rasheed Wallace singing Selena karaoke in an art depiction by the awesome Arturo Torres. This was in the book, Basketball And Other Things by the excellent Shea Serrano. I'm not sure if this karaoke session actually happened but I'd like to think that it did.
Late at night when all the world… is sleeping, I stay up and think of you…
https://youtu.be/feTTLXEqX_w
(VIDEO CREDIT: HoopersNation.)
7) Manu Ginobili Is A Man! He's 40!
40 years old and STILL dunking on fools. I hope to dunk a ball on a 7-ft court when I turn 40.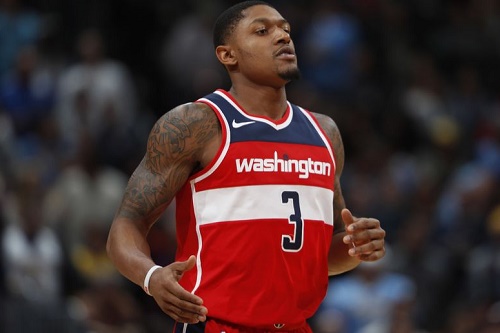 (PHOTO CREDIT: AP.)
8) Bradley Beal Has Been Offensive
On one hand, Bradley Beal had an incredible week. He averaged 38 points in three games while shooting .571.
On the other hand, they lost to the Suns at home AND he mentioned that they were the best team in the East only for LeBron and the Cavs to put them in their place.
Kind of a mixed bag for Beal this week.
Bruh, Anthony Davis blocked Justin Holiday, then threw the ball off his head, out of bounds. pic.twitter.com/SdfuaAJ21M

— Kristian Winfield (@Krisplashed) November 5, 2017
9) Justin Holiday Lost
So in the Bulls' game against the Pelicans, Anthony Davis rejected Justin Holiday in an important possession in overtime. Not only did he reject Holiday but he also beaned him in the head to save the ball. Holiday happened to be out of bounds. Pelicans ball.
Justin Holiday took two losses in that one possession. And that's why the Bulls have two Ls in their name.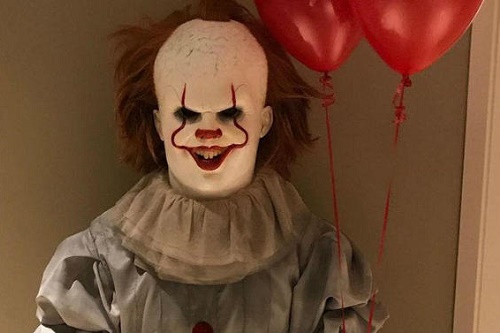 (PHOTO CREDIT: LeBron James' Instagram.)
10) LeBron James On Halloween
When you dress up as a clown for Halloween, you are automatically on the bottom of my list. Now I'm never going to sleep.
---
Follow Rey-Rey on Twitter at @TheNoLookPass. You can also see some of his work at Forum Blue & Gold, a site specializing on the Los Angeles Lakers. And you can listen to his podcast called Rey-Rey Is Fundamental, which consists of NBA talk and other topics he feels like talking about.