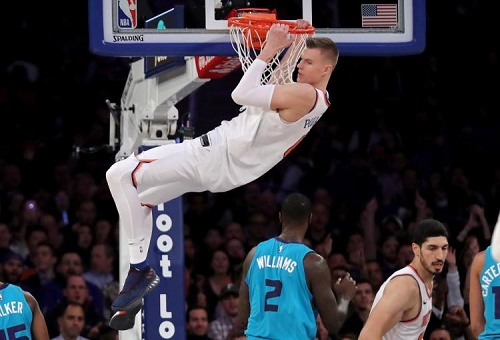 (PHOTO CREDIT: Abbie Parr/Getty Images.)
So a few days ago, I said it's a bit of an overreaction when I said Kristaps Porzingis should be an MVP candidate.
Probably no longer an overreaction.
Porzingis has become THE man in New York. He has closed out comeback wins from double digits the last two games for his team. The team has won six of their last seven games. He's scoring 30 points per game, which is second to a freak in Milwaukee in leading the league.
Addition by subtraction, I guess. All he sees in front of him is a light that is green. And he's taking advantage of it.
He's a match-up nightmare. We knew this when he came into the league. He is 7'3″, can go inside and outside, and is not afraid to bang bodies. He doesn't have to cede anything to Carmelo Anthony (who is now in Oklahoma City). There's no Phil Jackson looking over the team's shoulders, who keeps insisting that the offense must have three sides.
Porzingis has been unleashed. I mean, you have to when you have what seems like a generational talent. Are you supposed to keep a unicorn hidden this entire time?
Not when your team is trying to make the postseason, right? Right now, they're looking more and more legitimate as they try for a playoff berth, which they haven't had in five years. They have some defensive issues to fix; they are 23rd in defensive rating. But it feels like anything is possible (hello, Kevin Garnett) when you have this game-changing Latvian on your squad.
Madison Square Garden has been awakened and it's all thanks to Kristaps Porzingis.
And by the way, early returns so far for the Carmelo trade? Knicks are 6-4 and the Thunder are 4-6.
The NBA is weird and I love it.
BULLET PASSES
*The big news in the last couple of days was a trade. Eric Bledsoe is going to Milwaukee while little-used Greg Monroe is packing his bags to Phoenix. There are also some conditional draft picks and what we're getting out of this is that the pick will likely be conveyed in, like, 2020. Since the Suns have a logjam in the frontcourt, Monroe is probably going to be traded or waived.
As for the Bucks, they have another offensive option. Bledsoe at his best is an explosive guard and possesses another long wingspan that the Bucks love and can give other guards fits. I like this addition for Milwaukee.
For the Suns? Another malcontent they had to get rid of. A few years ago, they had an embarrassment of riches in the guard position with Bledsoe, Goran Dragic, and Isaiah Thomas. They're all gone now.
*What makes the Warriors so great is that they can play any style. Obviously, their offense is ridiculous because they have Contra spread guns all over the place.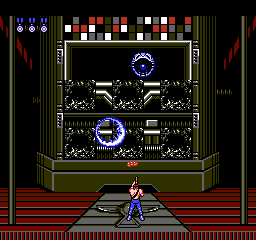 It hasn't showed much this season but they can be a fantastic defensive team. And they still won going away in a clankfest against the Heat. They've won seven of their last eight games and they are really catching fire after a slow start.
*All the Thunder losses this season so far have been by single digits. Their defense has been outstanding but the offense leaves a lot to be desired, especially when you have three all-stars who can put it in the hole (yeah, yeah, you're so mature).
*I mentioned about how the Pelicans get in trouble because of bad starts. Well, they now have a puncher's chance at a playoff spot because they're not getting bitten in the rear for an 0-8 start. The birds are 6-5 right now and that has to feel good for them.
By the way, check their twin towers out.
DeMarcus Cousins is averaging 28.9 points, 13.6 boards, 5.8 dimes, 1.9 blocks, and 1.7 steals per game.
Anthony Davis is averaging 28.4 points, 12.8 rebounds, 2.6 assists, 2.1 blocks, and 1.2 steals per contest.
This is beginning to look unfair.
*I think it's ridiculous that Nikola Jokic was ranked #16 by ESPN in their annual #NBARank countdown (by the way, I play a small part in that). With that said, his 41-point, 12-rebound performance is something we should take note of. He is a very capable player.
*Later tonight is Lakers vs Celtics. At least, there seems to be a little bit of meaning in this match-up. Celtics have won nine straight and have the league's best record at 9-2. The Lakers are 5-5 and off to a better-than-expected start. Plus they have box office in Lonzo Ball (and his loudmouth dad, of course). This should be an interesting game.
I don't think the Lakers win this one. I think it'd be an upset if they do.
SCOREBOARD
11/06/2017
BOS 110 (9-2) @ ATL 107 (2-9)
BRK 98 (4-6) @ PHX 92 (4-7)
MIA 80 (4-6) @ GS 97 (8-3)
11/07/2017
MIL 119 (4-6) @ CLE 124 (5-6)
NO 117 (6-5) @ IND 112 (5-6)
DAL 113 (2-10) @ WAS 99 (5-5)
CHA 113 (5-6) @ NY 118 (6-4)
CHI 114 (2-7) @ TOR 119 (6-4)
LAC 107 (5-5) @ SA 120 (7-4)
BRK 104 (4-7) @ DEN 112 (6-5)
PHI 104 (6-4) @ UTA 97 (5-6)
MEM 98 (7-4) @ POR 97 (6-5)
OKC 86 (4-6) @ SAC 94 (2-8)
LINE CROSSER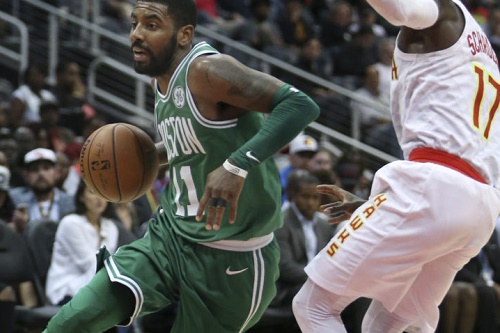 (PHOTO CREDIT: John Bazemore/AP.)
11/06/2017
Only three games on Monday. I thought Kyrie Irving had the most standout line.
35 points, 7 assists.
More from Kyrie later.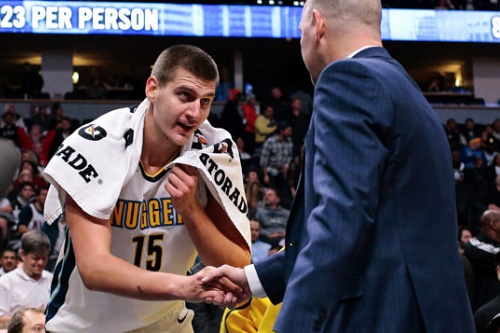 (PHOTO CREDIT: USA Today.)
11/07/2017
The twin towers from the Pelicans both exceeded 30-10. Kevin Love went for 32 and 16. But I'm giving this section to Jokic.
41 points, 12 rebounds, 5 assists.
16TH BEST PLAYER IN THE LEAGUE.
WATCH THIS PLAY
11/06/2017
https://youtu.be/ZgRC9RljFhU
(VIDEO CREDIT: Must See Highlights 2.)
Shotclock running down? Down two in the clutch? No problem. Kyrie Irving. Right wing. You know what happens there.
11/07/2017
(VIDEO CREDIT: DaHoopSpot Productions.)
Look at Victor Oladipo show off those hops amongst the crowd of birds.
---
Follow Rey-Rey on Twitter at @TheNoLookPass. You can also see some of his work at Forum Blue & Gold, a site specializing on the Los Angeles Lakers. And lastly, it's on hiatus due to personal and health issues but you can listen to old episodes of Rey-Rey Is Fundamental, which consists of NBA talk and other topics he feels like talking about. The podcast will be back soon.