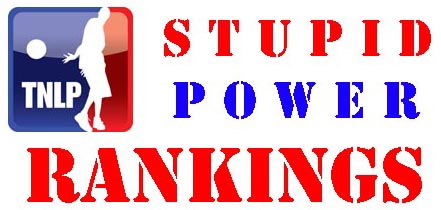 Power Rankings can be really stupid. So stupid that The No-Look Pass just had to have "Stupid Power Rankings." I take 10 things that happened in the league (or/and SOMEWHERE ELSE) and rank them all however I see fit.
This feature is usually on every Monday. Disagree with the rankings? Well, we already prefaced that these are stupid. Just have fun with these as I rank these however I feel where they stupidly belong.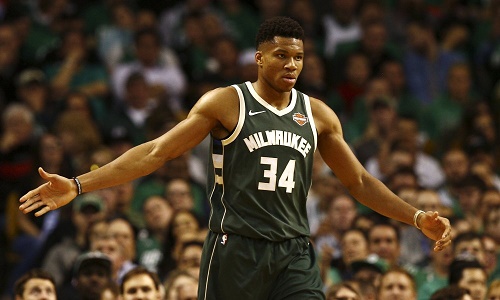 (PHOTO CREDIT: USA Today.)
1) That Young Buck, Giannis
It wasn't a PERFECT week for Giannis Antetokounmpo; after all, his Bucks did lose to Cleveland. But as far as his game went? It's like he also wants to win Most Improved Player two straight years.
Now it's only the first week so his stats will go down. But in any week, averages of 38.3 points, 9.7 boards, 5.0 dimes, 2.7 steals, and 1.0 block are downright stupid.
(VIDEO CREDIT: Bleacher Report.)
2) James Johnson Takes Victor Oladipo's Soul
God bless Oladipo for trying but, man, this was vicious like Sid's power bomb.
(VIDEO CREDIT: NBA.)
3) Andrew Wiggins Getting It Done
Ya know, I saw all those Robert Covington is better than Andrew Wiggins tweets on social media and they're pretty ridiculous. Covington is no doubt fantastic at his role and is a much better defender (understatement) than Wiggins. But Wiggins is a scoring machine and, sometimes, you just can't replace that kind of scoring prowess.
I'm giving this spot to Wiggins for his 24.7 points and 5.7 boards averages for the week. Plus he made two buzzer-beating threes, including a winner against OKC.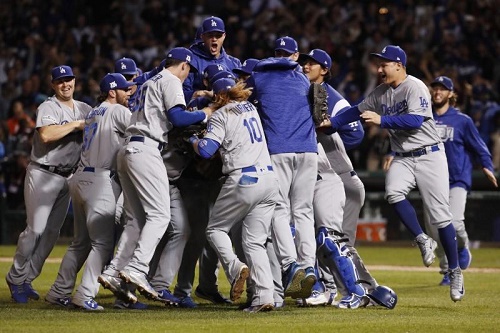 (PHOTO CREDIT: USA Today.)
4) The Dodgers Made The World Series
Hey, this is kind of a big deal! It's the Los Angeles Dodgers' first trip to the World Series since they won it all in 1988.
It's kind of a weird feeling in Los Angeles when baseball is the best thing going on in L.A. professional sports.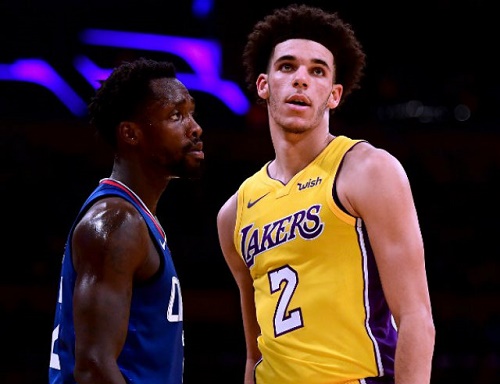 (PHOTO CREDIT: Harry How/Getty Images.)
5) Lonzo Ball's First NBA Week
I'll say it evened out. The first game didn't go so well as Patrick Beverley helped limit Ball to a 3-9-4 line. The second game had him explode for 29-11-9. The third was also a near trip-dub at 8-8-13. He's not shooting too great, however, at .348 and he's only making .294 of his threes.
However, he's got a fantastic feel for the game. He's an excellent rebounder and he just knows how to set up his teammates. He'd be averaging double digits on dimes EASILY if his teammates would cash in.
13.3 points, 9.3 boards, 8.7 assists for the week. I probably should've ranked him higher on these stupid rankings, huh?
Who else loves the new Ricky Rubio?
Watch him flop then get in Jimmy Butler's face! He also had 19/10/5 vs his old team. pic.twitter.com/28Lo1aCCXn

— Ballislife.com (@Ballislife) October 21, 2017
6) Ricky Rubio and Jimmy Butler Got In A Confrontation
I still don't know how to feel about this. Like how can Rubio, who will forever be an adorable puppy, get mad?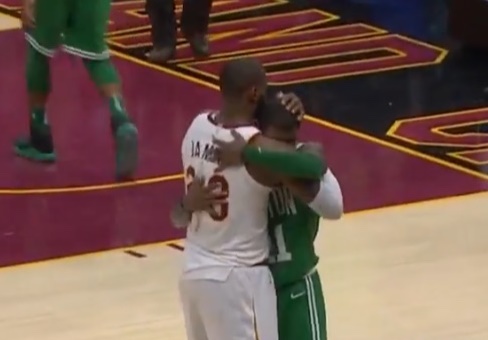 7) Opening Day
Both games between top contenders were close. It had the Cavs barely edging out the Celtics and the Rockets coming back to upend the mighty Warriors.
But man, did that day have an awful start. Nikola Mirotic was hospitalized after he was punched in the face by teammate Bobby Portis in Bulls practice. We also saw (well, actually, I HOPE YOU DIDN'T SEE IT) Gordon Hayward's gruesome leg injury six minutes into the season. Later on, referee Tre Maddox got hurt in the latter game.
So yeah, Opening Day was quite the event. Speedy recovery to all the guys hurt. And I didn't even mention Jeremy Lin being out for the season the day AFTER.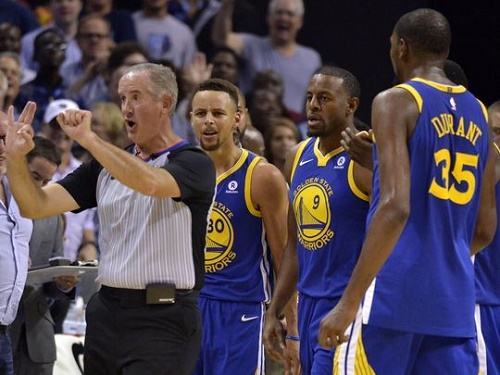 (PHOTO CREDIT: Brandon Dill/AP.)
8) The 1-2 Warriors
Okay, guys. We're not going to see this often. The mighty defending champions are below .500.
That was topped off by both Stephen Curry (who threw his mouthguard at the official) and Kevin Durant (who showed a finger, his ring finger, to the fans) getting ejected in their loss at Memphis. They're looking vulnerable at the moment so this is a big chance for other teams to kick them while they're down.
Problem is that next on the schedule is the 0-3 Mavericks. (I'll also ignore that the 1992 Bulls team that won 67 games also started off 1-2.)
<
Let's see that foul shot by Markelle Fultz. Youch. pic.twitter.com/dYOqxxQc0i

— Rey-Rey (@TheNoLookPass) October 18, 2017
9) Markelle Fultz's Free Throw Form
Ewwwwwwwww.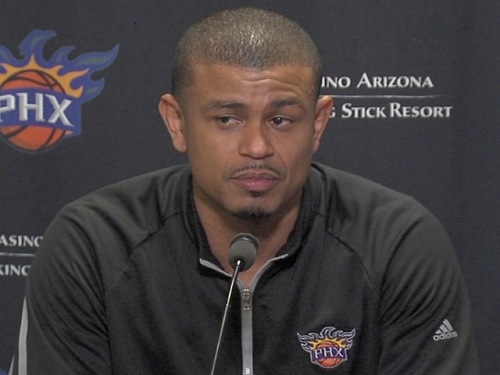 (PHOTO CREDIT: ABC 15 Arizona.)
10) The Suns Already Set
We expected the Chicago Bulls to be super bad, especially after Portis sent Mirotic to the hospital. I mean, they have been but as far as the product on the court, I'm not sure if you can taste worse than the Phoenix Suns. The Lakers were some kind of awful last year with three losses of 40 points or more but the Suns already have two in their first three games. Plus we saw Phoenix lose to those same bad Lakers and we could see the apathy towards defense by those Suns that made Lonzo look like the best player in NBA history.
That 0-3 start axed Earl Watson from his head coaching job. Eric Bledsoe also fired off this tweet before Watson's firing that got NBA Twitter murmuring. We'll see where the Suns go from here but, by all accounts, it's going to be a long season in Phoenix.
---
Follow Rey-Rey on Twitter at @TheNoLookPass. You can also see some of his work at Forum Blue & Gold, a site specializing on the Los Angeles Lakers. And you can listen to his podcast called Rey-Rey Is Fundamental, which consists of NBA talk and other topics he feels like talking about.