This is the NBA Playoff Hangover. We're going to recap all the important games and talk about the hijinks that went on during or after. Here ya go.
We got a memorable performance and a start of a new series. Check it.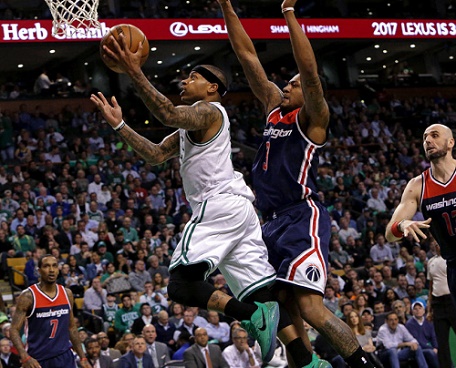 (PHOTO CREDIT: Barry Chin/Boston Globe.)
#4 WASHINGTON WIZARDS 119 @ #1 BOSTON CELTICS 129 [OT]
EAST Semifinals * Game 2 * CELTICS lead the series, 2-0
We were on that road again. Wizards got off to another fast start. They scored 42 in the first quarter and led by as many as 14 points. And John Wall was once again dominant. Well, he was dominant the first three quarters as he had 35 points and 11 assists at that point.
It was a slugfest for most of the game. Markieff Morris (who questioned if Al Horford put his foot under him when he went for the jumper) shoved Horford early in the game. Isaiah Thomas, who seemed to be fixing his new tooth early, landed on his face. Otto Porter landed on his elbow and also was bleeding from his nose. Wall landed on his wrist. So much physicality going on that I thought I was watching a Tekken match.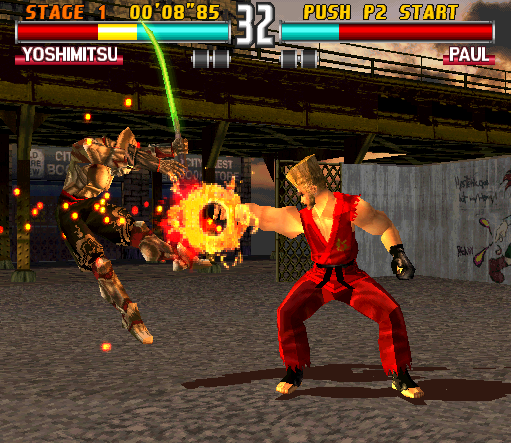 Then the Wizards went cold in the fourth. Isaiah started throwing fireballs. An Avery Bradley three gave the Celtics the lead. Still, the Wizards woke up and eventually got back a six-point lead with less than three minutes to go. Back-to-back threes by Isaiah and Terry Rozier tied the game. And after Isaiah made two more foul shots to tie the game with 14 seconds left, Bradley Beal, who had been cold all game, missed the potential game-winning J. They went to an extra five.
A Kelly Oubre three got the Wizards the lead at the start of the OT but that was it. Isaiah once again took over as he spurred on an 8-0 run. While Oubre made a tip dunk to cut the lead to three, The Technician basically clinched it with a double-clutch fadeaway jumper and the additional foul from Morris. Isaiah ended the night with 53 points. He had 20 in the fourth quarter and 9 in overtime. It was an indelible effort that will not be forgotten by Celtics fans anytime soon.
To add to that, it was Isaiah's late sister's birthday on Tuesday. I have no idea where Isaiah got all the strength to play, let alone the strength to play on this incredibly high level. It's truly inspiring.
As for the Wizards? They blew golden opportunities on both games. Up big early then melt down like an ice cube in the middle of the desert. Even though Wall ended with 40 points, he only had five after the third quarter (again, Isaiah had 29 after the third). Fantastic point guard duel that saw Isaiah win the battle and the war.
And sure, I do my best to be as objective as possible. But how can you NOT root for Isaiah? He's breathtaking.
#5 UTAH JAZZ 94 @ #1 GOLDEN STATE WARRIORS 106
WEST Semifinals * Game 1 * WARRIORS lead the series, 1-0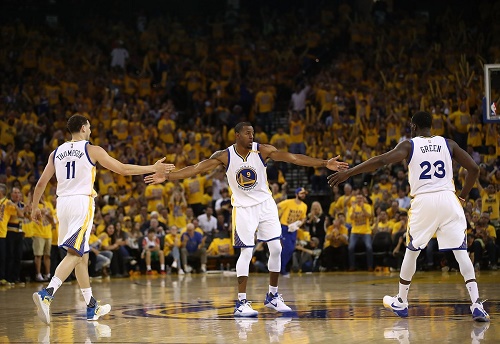 (PHOTO CREDIT: Getty Images.)
The Warriors, who were well-rested, came out like there was no rust. They came out to a 9-0 start.
And really, while the Jazz did cut the lead to single digits a couple of times, we just never had this feeling that they were going to win. The passing of the Warriors was incredible all game as they finished with 32 assists. It was pretty bad that Stephen Curry only played (inexplicably) 21 seconds in the fourth quarter. All five Warriors starters scored double figures (Curry led with 22) and they led by as many as 21 points.
Not much else to say. Here are some dogs.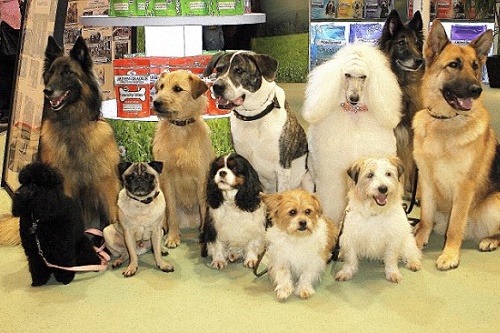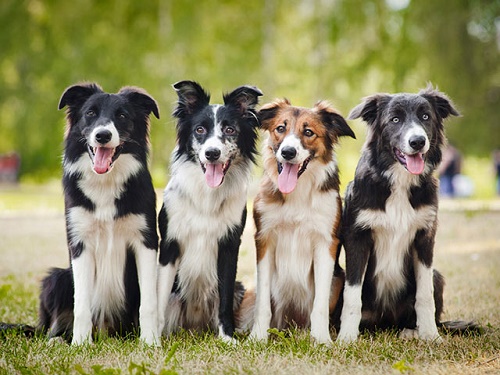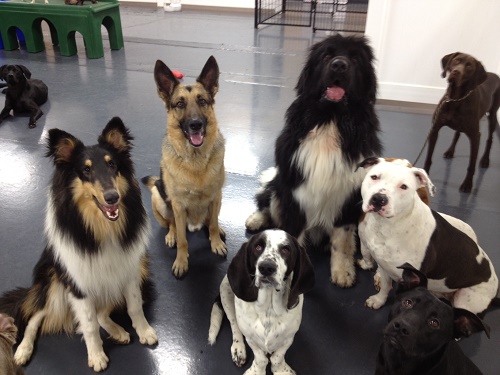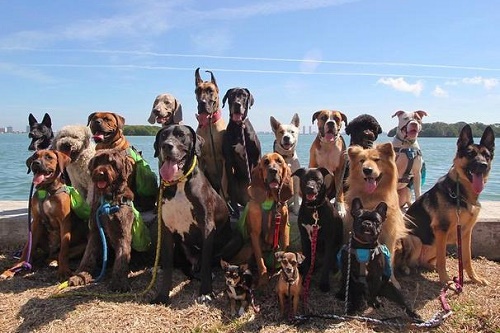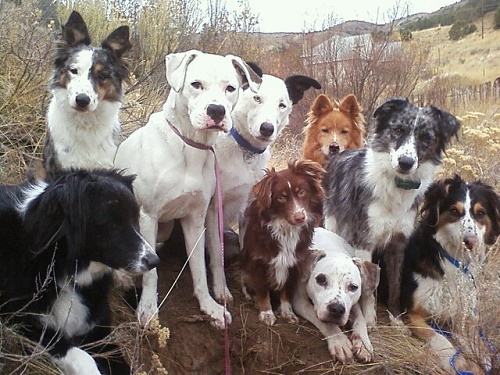 LINE CROSSER
I know Wall had a great line of 40 points, 13 assists, 3 blocks, and 3 steals. But I can't ignore Isaiah Thomas going for…
53 points, 3 steals.
By the way, 29 POINTS AFTER THE THIRD. That's astonishing. He indeed is the King of the Fourth.
WATCH THIS PLAY
(VIDEO CREDIT: Ximo Pierto.)
Curry turned Defensive Player of the Year candidate Rudy Gobert into a popcorn machine. My goodness. This was so mean.
We're still thinking of you and your family, Isaiah. We'll always be in your corner.
---
Follow Rey-Rey on Twitter at @TheNoLookPass for all tweets about the NBA. Also, check out his podcast, Rey-Rey Is Fundamental.

us on FaceBook where we have additional NBA highlights! Thank you!
#SagerStrongForever