This is the Hangover. This is where I get drunk on the NBA as I recap last night's action as well as a few things going on around the league. Here's your word vomit.
03/15/2017
THE GAMES
DAL 112 (29-38) @ WAS 107 (41-26)
CHA 77 (29-39) @ IND 98 (35-33)
MIN 104 (28-39) @ BOS 117 (43-25)
NO 112 (27-41) @ MIA 120 (33-35)
UTA 97 (43-25) @ DET 83 (33-35)
LAL 100 (20-48) @ HOU 139 (47-21)
MEM 98 (38-30) @ CHI 91 (32-36)
POR 110 (30-37) @ SA 106 (52-15)
SAC 107 (27-41) @ PHX 101 (22-46)
MIL 97 (33-34) @ LAC 96 (40-28)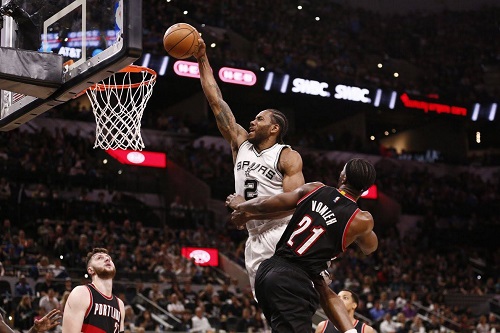 (PHOTO CREDIT: Soobum Im/USA Today.)
HOW'S THE EAST DOING?
Standings!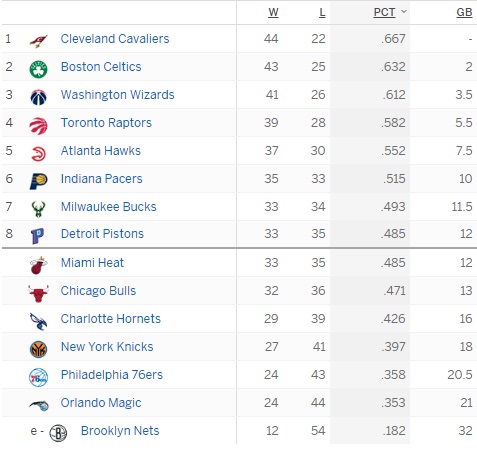 The Cavs are barely holding on to the #1 seed after their recent swoon. But let's not forget that they haven't been a full squad for a while now. Still, while Kevin Love is supposed to return this weekend, I had also mentioned that their defense is in the lower third of the league. That doesn't sound good.
But they seemed miserable last season and yet they ended up winning the championship last season.
The Celtics continue their unlikely ascent. Some experts are saying they might be the team that could dethrone Cleveland this season. The Wizards were the #2 seed once until they lost their last two games. I think they have an outside shot to beat the Cavs.
Toronto has certainly disappointed and, without Kyle Lowry, they'll be hard-pressed to break into the Top 3. Atlanta continues to be steady at the 5th seed. Indiana, Milwaukee, and Detroit round off the Top 8. But Indy and Detroit are frustratingly mediocre while the deer have won seven of their last eight games. Milwaukee would currently have a date with the #2 seed and I think a Bucks/Celtics match-up is extremely intriguing.
Miami is currently outside the Top 8 but they are tied with the Pistons at 33-35. They are actually 22-5 in their last 27 games so they could also spoil the bottom tier of the playoff picture. The Bulls are still on a pretty big slide. The Hornets have disappointed after a fast start. We know what the Knicks have done this season. The Sixers have slowed down since January. The Magic haven't done anything special since Dwight Howard left and we know the Nets could potentially be awful for years.
I feel like we're psyching ourselves out here. Still don't think there's any team in the East good enough to beat the Cavs.
HOW'S THE WEST DOING?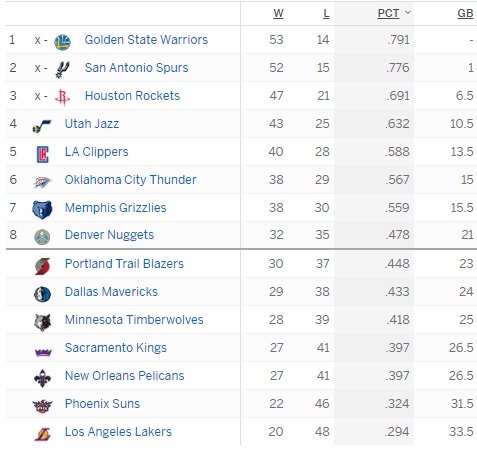 Remember when the Warriors were invincible? The Spurs are in full strength but they never seem to do well against pace and super athletes. So is it weird that this side of the NBA seems more wide open than the other conference.
The Rockets certainly have a chance to unseat the two favorites but there is doubt because Mike D'Antoni is coaching. Still, it would be a fantastic redemption story. The Jazz are there and built for the physicality of the playoffs but I just don't think they have enough firepower to match the teams above them.
The Clippers looked good early but have looked very average since. They'd be scary if they were their November selves but I highly doubt it. Still, I probably wouldn't be surprised if they turned it up. OKC will only go so far as Russell Westbrook takes them. Memphis is not as frightening as they used to be and Denver can't play defense.
Portland is outside the picture and this was how we expected them to perform LAST YEAR. Dallas's poor start might have doomed them because they have played well since. Their future is bright, though.
Minnesota is also making a late surge. We know Sacramento isn't going anywhere and New Orleans has disappointed. Phoenix continues to rebuild while the Lakers are suddenly in shambles.
This conference could have a fun playoffs.
LINE CROSSER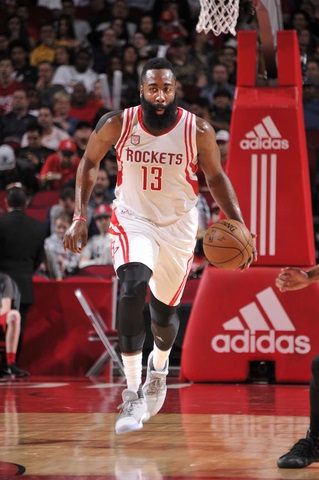 (PHOTO CREDIT: Bill Baptist/Getty Images.)
James Harden now has 17 triple-doubles this season.
18 points, 12 rebounds, 13 assists.
He'll lead the league in assists and that's so amazing to me.
WATCH THIS PLAY
(VIDEO CREDIT: NBA.)
Kawhi Leonard bullies Noah Vonleh with this slam (the first of the two outstanding Kawhi dunks in this video).
---
Follow Rey-Rey on Twitter at @TheNoLookPass for all tweets about the NBA. Also, check out his podcast, Rey-Rey Is Fundamental.

us on FaceBook where we have additional NBA highlights! Thank you!
#SagerStrongForever