This is the Hangover. This is where I get drunk on the NBA as I recap last night's action as well as a few things going on around the league. Here's your word vomit.
02/07/2017
THE GAMES
BRK 107 (9-43) @ CHA 111 (24-28)
ORL 104 (20-34) @ HOU 128 (38-17)
POR 114 (23-30) @ DAL 113 (20-32)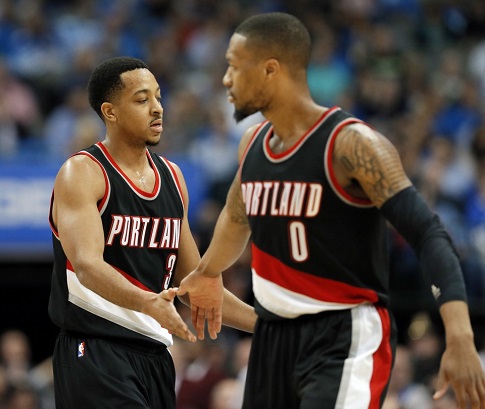 (PHOTO CREDIT: Tony Gutierrez/AP.)
SOME GREAT GAMES COME OUT OF NOWHERE
I was actually out at my friend's place when we left on NBA TV for a bit. The schedule wasn't great on Tuesday night as you saw with three games that you couldn't exactly say were marquee match-ups. They showed the finish of the Blazers against the Mavericks. I will never turn down watching anything from the NBA because I'm super obsessed with the league and I love basketball. And this game was a perfect example why I love it.
Again, it's Dallas against my second home city, Portland. With the way they played this year, they weren't two teams I would drop a session of Super Mario World for. But it was a hell of a finish in Dallas.
Mason Plumlee broke a 105-tie with an alley-oop jam with 1:13 left. Then we got to see vintage Dirk Nowitzki counter with a three-pointer even though Dirk seemingly stole the pass that was intended for Yogi Ferrell. C.J. McCollum came back with a jumper before VINTAGE Devin Harris drove in for a lay-up. It was 110-109, Dallas with 19.1 sec left.
Out of the timeout, C.J. made a lay-up and got the foul for a three-point play. Mavs had no timeouts left and hurried down the court. Dirk then made another three to take the lead back for Dallas with 3.9 seconds left. But after another timeout by Portland, McCollum broke free for a floater that won them the game with 0.3 ticks left (again, Dallas had no more timeouts).
Sometimes, the best games in the NBA come out of nowhere. I mean, this was just a February game between two struggling West teams and we got an instant classic of a finish. Never keep your eyes off the NBA, shootyhoop fans.
THE REST OF THE LEAGUE
Kevin Durant said the media made a bigger deal out of his "feud" with Russell Westbrook. Well, yes. That's the "media" does (I tend to not want to make this more than what it is). There will be some obvious tension if people bring Durant up to Westbrook; I mean, I would, too, if an old friend decided to move on, sort of break a bond (in this case, go back on your word on winning a title together), and do something else. But, hey, the NBA is happy about this because drama helps sell the league. Look at this as a marketing ploy, Kevin.
I don't feel like Serge Ibaka is going to stay with Orlando. That team is still doomed in mediocrity. Honestly, I just don't see any direction right now. They've got some nice players but none of them scream game-changer to me.
Lastly, Kelly Dwyer from Ball Don't Lie brought it up and I can't believe I didn't catch it but C.J. McCollum has a little Urkel in him.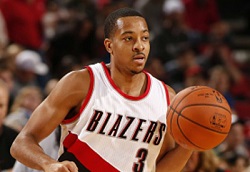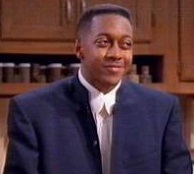 LINE CROSSER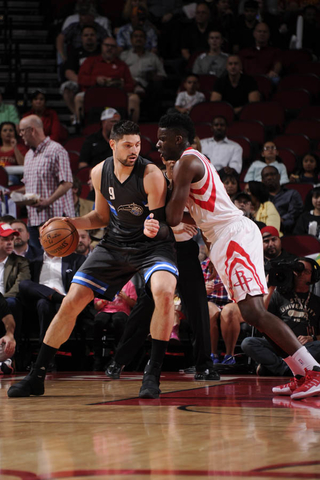 (PHOTO CREDIT: Getty Images.)
Not a lot of statlines that stood out but I'll give this one to Nikola Vucevic despite the loss:
14 points, 19 rebounds, 3 blocks.
These days, that doesn't seem as impressive with the rash of triple-doubles going on this season. But 19 rebounds is actually not a regular occurrence. Unless the rebounder was Dennis Rodman.
WATCH THIS PLAY
(VIDEO CREDIT: NBA.)
Jaleel White, I mean, C.J. McCollum converts the game-winner after splitting the Mavs' defense.
---
Follow Rey-Rey on Twitter at @TheNoLookPass for all tweets about the NBA. Also, check out his podcast, Rey-Rey Is Fundamental.

us on FaceBook where we have additional NBA highlights! Thank you!
#SagerStrongForever