This is the Hangover. We get basketball-wasted all the time. Yes, we recap the NBA every night in our own way.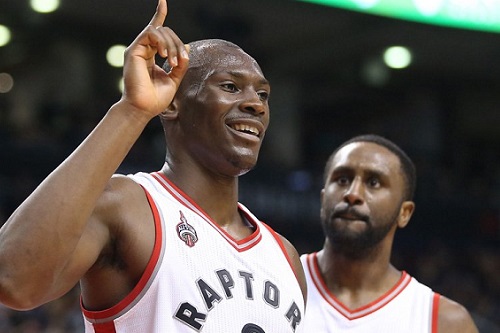 (PHOTO CREDIT: Getty Images.)
#1 CLEVELAND CAVALIERS 84 @ #2 TORONTO RAPTORS 99
EAST Finals – Game 3 – CAVALIERS lead series, 2-1
The game was dominated by one Bismack Biyombo and he didn't even need to score much to do it.
Kyle Lowry decided to decompress on the court by making some early shots. DeMar DeRozan stayed aggressive as well and was efficient throughout. And Biyombo took care of all the dirty work. The Raptors' hustle (they were +12 rebounds at the end of the game) and three-point shooting separated them from the Cavs; a 16-2 run did the trick.
The Cavs cut the deficit to five near the end of the third but guys like Kyrie Irving and Kevin Love couldn't shoot the ducks down in Duck Hunt if the TV was right in front of them.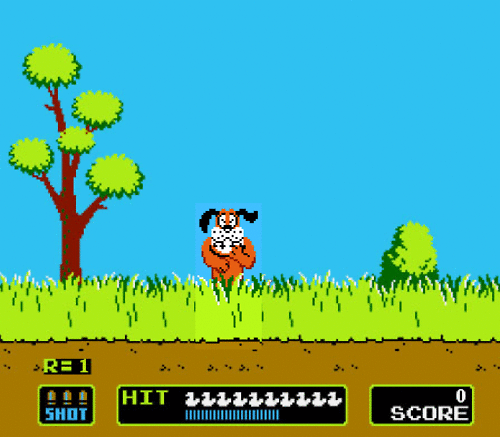 A Cory Joseph three would beat the third quarter buzzer to give Canada a 10-point lead.
The Raptors would receive a scare by not scoring for nearly six minutes but the Cavs didn't capitalize. Then Biyombo went on a personal 6-0 run to essentially put the game away. Other than a questionable flagrant foul call on Bismack afterwards, the Raptors would go on to cruise the rest of the way and make this into a series.
It was all about not letting the Cavs do their work inside the paint and the plan worked for Toronto. The Raptors' early three-point shooting would end up neutralizing the Cavs' outside barrage (which ended up being a 34 percent attack, 14/41). Bismack did all the dirty work on both ends, grabbing 26 rebounds (eight offensive). DeRozan and Lowry combined for over a .500 shooting percentage while Kyrie and Love shot a combined 4 for 28 (.143), which basically matches my percentage on my 9th grade Science pop quizzes. They weren't good at all.
At least, LeBron can score a role in a Filipino drama series with that overacting?
Cleveland's undefeated playoff streak has been snapped but, more importantly, they have to figure out Toronto's defense for Game 4.
For now, it's a series. The Raptors are really making it so difficult for their fans, aren't they?
BEHIND THE LINES
DeMar DeRozan (TOR): 32 pts, 5 rebs.
Kyle Lowry (TOR): 20 pts, 6 rebs.
Bismack Biyombo (TOR): 7 pts, 26 rebs, 4 blks.
LeBron James (CLE): 24 pts, 8 rebs, 5 assts.
J.R. Smith (CLE): 22 pts, 5 rebs.
WATCH THIS PLAY
Nice pick and roll play here by Lowry and Bismack. That was actually Biyombo's first field goal but it led to that personal 6-0 run that sealed it for Toronto.
(VIDEO CREDIT: NBA.)
Can Toronto make this even more into a series after Game 4?
---
Follow Rey-Rey on Twitter at @TheNoLookPass for all tweets about the NBA and terrible pop music. Also, check out his podcast, Rey-Rey Is Fundamental.

us on FaceBook! Thank you!