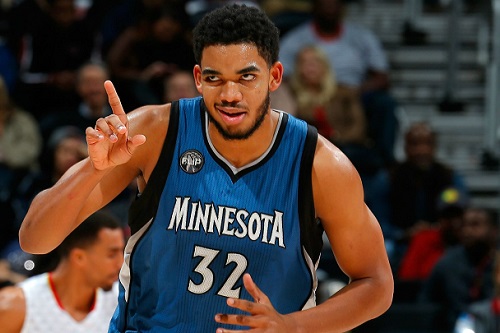 (PHOTO CREDIT: Getty Images.)
In news that really shouldn't be news because everyone with a basketball brain knew this but Karl-Anthony Towns of the Minnesota Timberwolves won the Rookie of the Year award.
The vote was unanimous. Here's the breakdown from NBA.Com: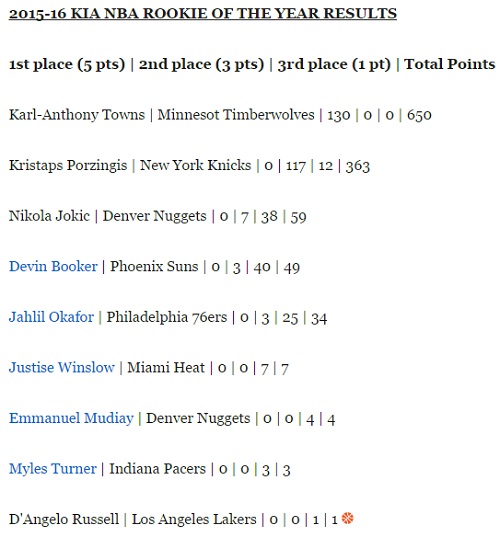 And, really, the second place Kristaps Porzingis was electrifying early with his putback dunks and shooting range but he didn't come close to the production KAT had. Towns averaged 18.3 points and 10.4 rebounds for the Timberpups. People are already saying they would rather start a team with him than Anthony Davis. We can definitely see the potential; he's already a terror on both ends of the floor. Plus the 7-footer can shoot the three a bit, too; he shot .341 from behind the arc (30 for 88).
Congrats to the fifth unanimous NBA Rookie of the Year in history.
---
Follow Rey-Rey on Twitter at @TheNoLookPass for all tweets about the NBA and terrible pop music. Also, check out his podcast, Rey-Rey Is Fundamental.

us on FaceBook! Thank you!