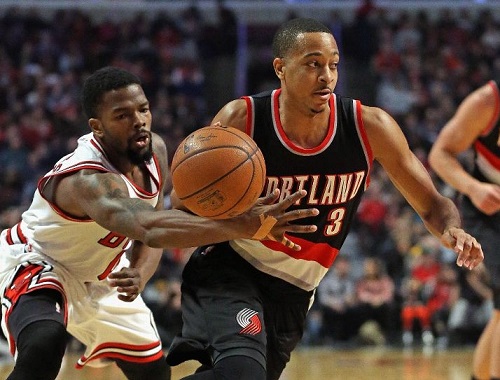 (PHOTO CREDIT: Jonathan Daniel/Getty Images.)
One of the reasons why the Portland TrailBlazers made the postseason (which exceeded everyone's expectations)? Damian Lillard's backcourt partner, C.J. McCollum. He won the Most Improved Player this season.
C.J. averaged 20.8 points and 4.3 assists this season. Last season, he averaged 6.8 points and barely a dime a game. Sure, we can all attribute his numbers to increased minutes (15.7 to 34.8). But it's the fact that he took advantage of the minutes and legitimately improved. Not anybody can score 20 points per game in the NBA.
Here's the voting breakdown from the NBA.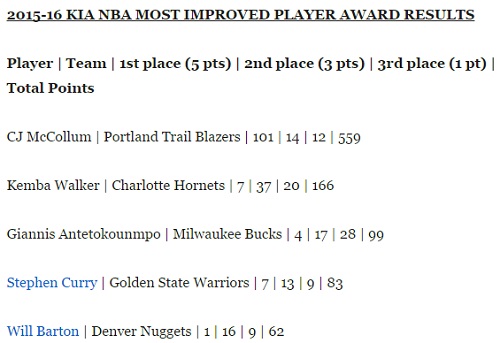 Kemba Walker's scoring average jumped nearly four points from last season while Giannis Antetokounmpo's stats increased all around (+4.2 pts, +1.0 rebs, +1.7 assts). The likely-MVP Stephen Curry had a 6.3 point increase in his scoring average, which is remarkable. Should be no surprise that some people voted for him.
Congrats to the Blazers guard!
---
Follow Rey-Rey on Twitter at @TheNoLookPass for all tweets about the NBA and terrible pop music. Also, check out his podcast, Rey-Rey Is Fundamental.

us on FaceBook! Thank you!