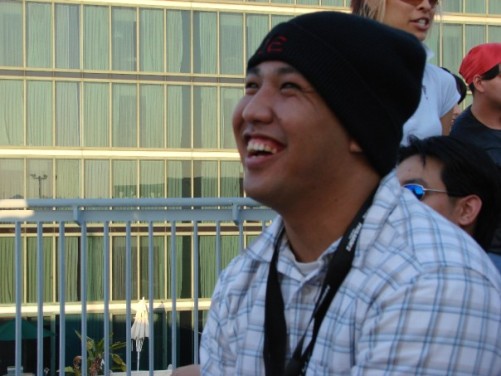 Yup, that's me. I am Rey Moralde. Most people call me Rey-Rey. Or Rey (because that's my first name, duh). Nice to meet you.
I root for the Lakers. Sometimes, I have a rooting interest for the Clippers. But, really, I'm a nice guy so I want everybody to do well. That's just the kind of guy I am.
Why is it called The No-Look Pass? I liked doing no-look passes. I usually played point guard amongst my friends even if I wasn't the best ballhandler. But I always was the guy that had the court vision. The funny thing was that The No-Look Pass was a placeholder name until I could think of something better. Then I realized that this was the perfect name for the NBA blog.
I'm a dude in my mid-30s that just likes to write. I've been in love with the game of basketball since I made my first basket at age 5. I don't think I've missed an NBA Finals since 1991 (when I started living in the U.S. again). And I appreciate all the NBA players from Magic Johnson to Michael Jordan to Larry Bird to Mark Aguirre to Ralph Sampson to Bryant Reeves to Priest Lauderdale.
For more on my NBA writing resume, click here. Thanks!
Contact Rey through E-Mail: rey@thenolookpass.com