This is the NBA Playoff Hangover. We're going to recap all the important games and talk about the hijinks that went on during or after. Here ya go.
#6 MILWAUKEE BUCKS 93 @ #3 TORONTO RAPTORS 118
EAST 1st Round * Game 5 * RAPTORS lead the series, 3-2
That small line-up continued to work wonders for Toronto. First off, Serge Ibaka got it started with a few power dunks and a three. Then Ibaka, Norman Powell, DeMar DeRozan and DeMarre Carroll helped spur a 17-0 run. The Bucks never really got it going as the Raptors just dominated them defensively and with a balanced attack offensively.
Norman Powell put in a couple of powerful jams to end his night with 25 points, which led the Raptors. Giannis Antetokounmpo had 30 points but outside of Malcolm Brogdon (19 points), he had little help.
Right before the game ended, the Toronto crowd chanted, "RAPS IN 6!" to mock the now-famous Bucks in 6– prediction. I love the NBA.
T Dot chanting RAPS IN 6. pic.twitter.com/iU4x5mWNyA

— Rey-Rey (@TheNoLookPass) April 25, 2017
#4 WASHINGTON WIZARDS 101 @ #5 ATLANTA HAWKS 111
EAST 1st Round * Game 4 * Series is TIED, 2-2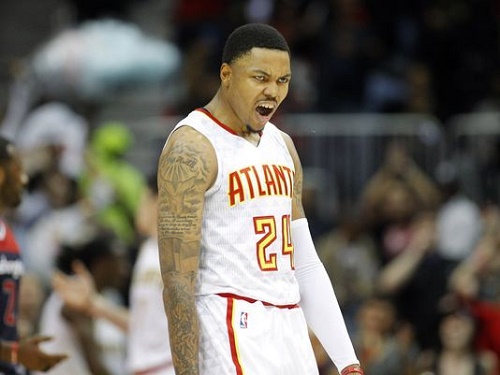 (PHOTO CREDIT: Brett Davis/USA Today.)
What was missing from the Wizards was support for John Wall in Game 3. They looked to rectify that early as Bradley Beal finally got his shooting going. They led by as much as nine points in the first quarter.
But the Hawks also used a balanced attack. Dwight Howard looked great as he helped #ATLShawty to a 12-0 run. Even when the point guards got in foul trouble (both Dennis Schroder and Jose Calderon), they couldn't stop Howard and Kent Bazemore. They led the Wiz by nine at halftime.
Bradley Beal stayed hot as he scored 12 points in the third. The Wizards ended up tied with the Hawks going into the fourth quarter. But in the fourth, Paul Millsap, who didn't need to use MMA on the court, and Schroder got hot. The Hawks went up by double digits and didn't relinquish it the rest of the way. We're going back to the nation's capital as it is now a best-of-three series.
While Beal led everyone with 32 points, the Hawks had seven guys in double figs (Millsap had 19 points while Howard went for 16 and 15). Come on, Wizards. It's clobbering time.
#1 GOLDEN STATE WARRIORS 128 @ #8 PORTLAND TRAILBLAZERS 103
WEST 1st Round * Game 4 * WARRIORS WIN series, 4-0
First off, Steve Kerr also didn't coach this game and may be out for the rest of the playoffs. Mike Brown continues to man the helm. But good news for them was that Kevin Durant was available in limited minutes.
By the way, Stephen Curry and the Warriors don't only want to beat teams. They want to annihilate them. And that was some annihilation. They got off to a 22-3 start and had 45 points in the first quarter. The Dubs were everywhere in all facets of the game and have joined the Cavaliers in the NBA quarterfinals.
Sorry, Portland. But here are some dogs.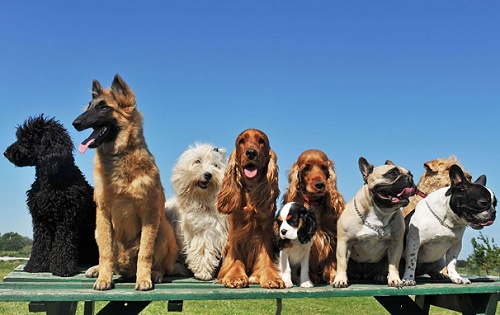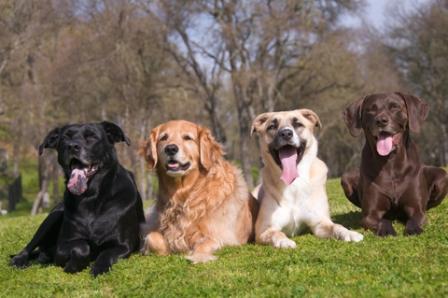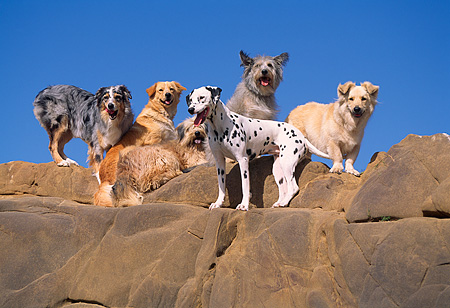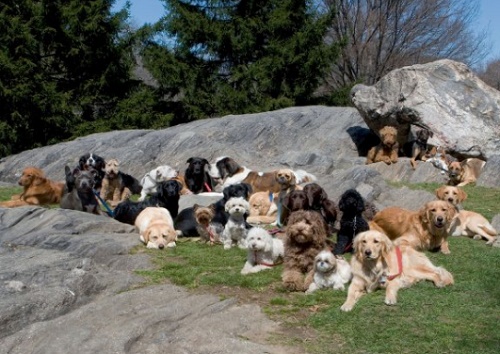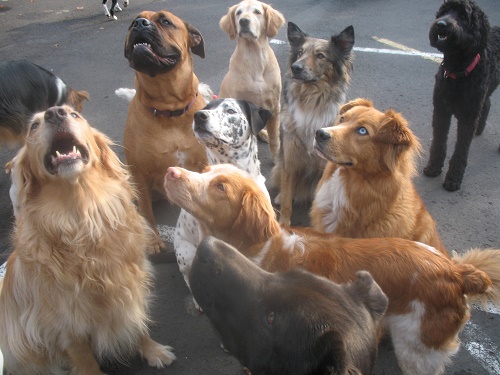 — Rey-Rey (@TheNoLookPass) April 25, 2017
LINE CROSSER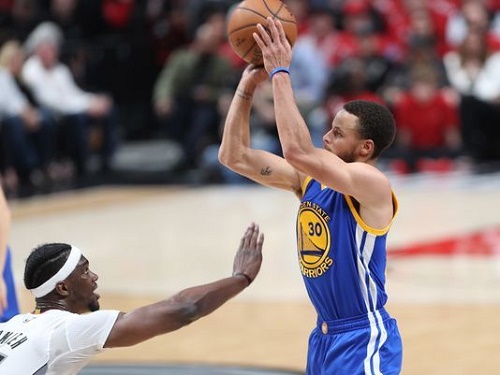 (PHOTO CREDIT: Jaime Valdez/USA Today.)
Curry led the annihilation of the Blazers with:
37 points, 7 rebounds, 8 assists, 7/11 three-pointers.
We'll see you in about 10 days, Warriors.
WATCH THIS PLAY
(VIDEO CREDIT: NBA.)
Powellful dunks by Norman here. I like the first one when he bodied up a couple of Bucks but the second one was just as electrifying.
---
Follow Rey-Rey on Twitter at @TheNoLookPass for all tweets about the NBA. Also, check out his podcast, Rey-Rey Is Fundamental.

us on FaceBook where we have additional NBA highlights! Thank you!
#SagerStrongForever