This is the Hangover. This is where I get drunk on the NBA as I recap last night's action as well as a few things going on around the league. Here's your word vomit.
03/21/2017
THE GAMES
CHI 120 (33-38) @ TOR 122 (42-29) [OT]
DET 96 (34-37) @ BRK 98 (14-56)
PHX 97 (22-49) @ MIA 112 (35-36)
MEM 82 (40-31) @ NO 95 (30-41)
GS 112 (57-14) @ DAL 87 (30-40)
SA 100 (54-16) @ MIN 93 (28-42)
MIL 93 (35-35) @ POR 90 (32-38)
LAC 133 (43-29) @ LAL 109 (20-51)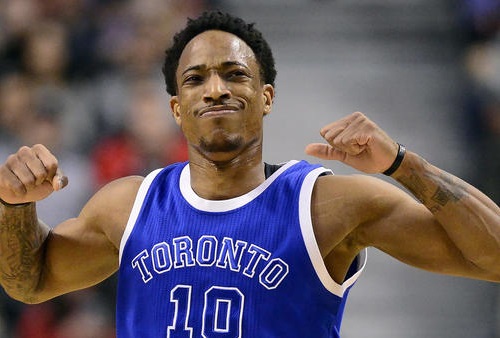 (PHOTO CREDIT: Frank Gunn/AP.)
HERE COME THE RAPTORS
The Raptors were in danger of losing home court advantage in the first round of the playoffs. Were.
Not so much now. They've won three straight games and the dinosaurs are only a half-game behind the third-seeded Washington Wizards going into Wednesday's game. So what's up? They should be regressing even more because they lost Kyle Lowry, right?
Well, let's not forget that they went all in by acquiring two players that have defense as their M.O. Serge Ibaka has given them that small ball big that they badly needed. He is a safety net on offense and can be the main rim protector that they badly needed since Bismack Biyombo (his former teammate in Orlando) left. P.J. Tucker is a defensive-minded dude that can guard nearly anybody on the court. And according to this read on Fanrag Sports, he's even getting guys like DeMar DeRozan to play defense.
The improvement is evident on that end; T-Dot has rose to 12th in defensive rating while staying #4 in the offensive end. We remember when we said that Toronto wasn't messing around when they got Serge and P.J. on the team.
It's starting to pay off. And when Lowry does come back, maybe Toronto can make noise once again in the playoffs.
THE REST OF THE LEAGUE
Toronto is playing some bruising defense. Their opponents on Tuesday was just being plain bruising. Look at Robin Lopez go at it with Serge!
(VIDEO CREDIT: Ximo Pierto.)
I guess this is what the Clippers needed: a convincing victory to show that they can still be one of the elites. The Lakers are back to that doormat status. It's so sad.
Vince Carter is 40 and he's doing between-the-legs dunks.
Just a casual between-the-legs dunk. Nbd.

COME ON, @mrvincecarter15! This is insane. pic.twitter.com/uQsNyVLTdl

— Memphis Grizzlies (@memgrizz) March 21, 2017
I'm 38 and I complain about walking to the fridge.
That huge loss by the Pistons puts them a game behind the 8th-seeded Miami Heat in the East. Yikes.
Now that the noise has died down a bit, don't you know that the Warriors have won five straight? Remember how good they are, people.
LINE CROSSER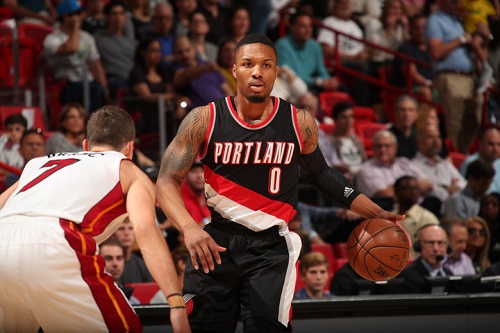 (PHOTO CREDIT: David Grunfeld/NOLA.Com.)
DeMarcus Cousins finally broke out for the Pelicans in a victory:
41 points, 17 rebounds, 3 blocks.
Boogie Wonderland!
Shoutout to DeMar DeRozan for that 42-7-8 line.
WATCH THIS PLAY
(VIDEO CREDIT: NBA.)
While his younger brother was getting into scraps, Brook Lopez is hitting game-winners in Brooklyn. I mean, when Brooklyn actually has a chance for a rare win.
---
Follow Rey-Rey on Twitter at @TheNoLookPass for all tweets about the NBA. Also, check out his podcast, Rey-Rey Is Fundamental.

us on FaceBook where we have additional NBA highlights! Thank you!
#SagerStrongForever