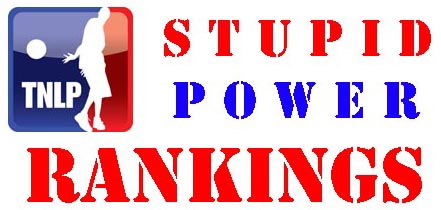 Power Rankings can be really stupid. So stupid that The No-Look Pass just had to have "Stupid Power Rankings." I take 10 things that happened in the league (well, not really; you'll see why) and rank them all however I see fit.
This feature is usually on every Monday. Disagree with the rankings? Well, we already prefaced that these are stupid. Just have fun with these as I rank these however I feel where they stupidly belong.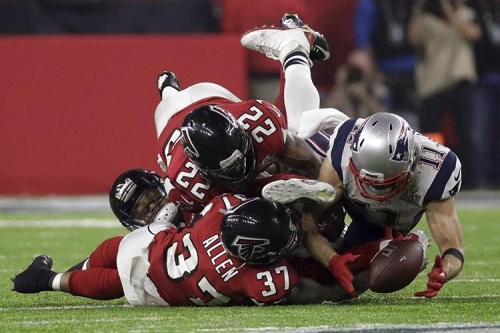 (PHOTO CREDIT: Patric Semansky/AP.)
1) Boston Strong
Well, Boston had a hell of a weekend. Well, week, really. Where do we start?
Isaiah Thomas is destroying everyone in the fourth quarter. He went on a three-game stretch where he averaged 20 points. In the FOURTH alone. The Celtics topped it off with another win against the Clippers but not before legendary ex-Celtic Paul Pierce made a three in his final game at Boston.
Oh, and let's not forget the Patriots coming back from a 25-point deficit against the Falcons to steal Super Bowl 51. Tom Brady will be mentioned as the greatest QB in NFL history after winning his fifth Super Bowl championship and fourth Super Bowl MVP award.
A note to those that say rooting for the Pats is rooting for that creature that's supposedly running this country. Yeah, Brady looked really bad by not saying anything because he's friends with that thing but there are other players in that team that I do like. I took a liking to Malcolm Mitchell, the wide receiver who decided to improve his reading level by joining a book club and THEN writing a children's book. And I do have friends that are from Boston who are minorities as well. It's unfair to lump them all in that evil category.
So yeah, congrats to the Northeast. It was sports heaven for you guys this week. Hell, it's been sports heaven for you guys this century.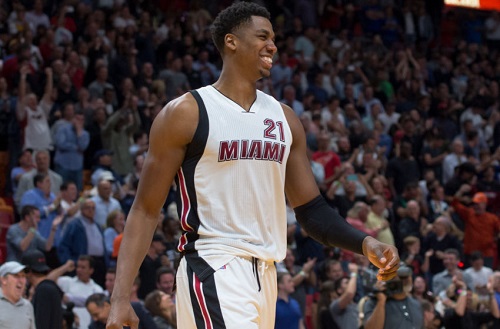 (PHOTO CREDIT: Steve Mitchell/USA Today.)
2) Heat Have Made It 10 Straight
Miami is still not a really good team, record-wise (21-30). But it's not like they've looked bad the past 10 games. People can say what they want about "tanking" and whatnot but I would never ever think a 10-game win streak is bad. There is no "wrong" or "right" way to rebuild. And if the Heat decide they have something here, cool.
Stay hot, guys.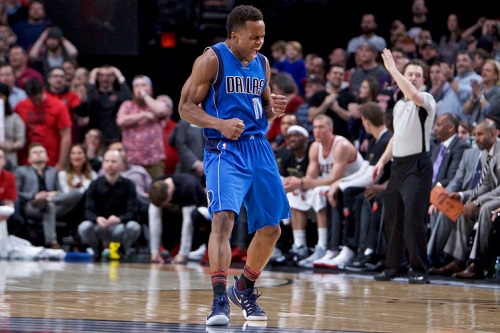 (PHOTO CREDIT: Craig Mitchelldyer/AP.)
3) Yogi Gets Himself A Deal
On a 10-day deal with Dallas, Yogi Ferrell really made the best of it. Not only did the Mavericks stay undefeated during his run, he topped it off by scoring 32 points against the Blazers. He even hit the clutch shot to essentially put away Portland. AND he tied the rookie record for most three-pointers with nine.
This culminated in a two-year deal with the team. Way to go, Yogi.
(VIDEO CREDIT: NBA.)
4) Yao Ming Retirement Ceremony
This was important.
Rarely do Asians get highlighted in America. Yao Ming was that Asian that broke barriers in the NBA. He was damn good in basketball and it helped lessen stereotypes about Asians. It made people aware that us Asians can play basketball, too. You know that it's not often you see that so instead of making fun of us for being "nerdy", you can also laud us for being athletic as well.
Thanks, Yao.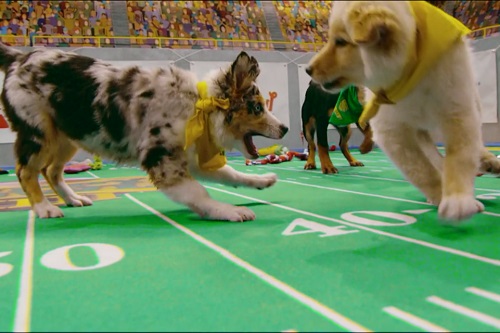 5) The Puppy Bowl
If you hate puppies, I'm just going to assume you're less than human.
(VIDEO CREDIT: NBA.)
6) Devin Booker Called It Maybe
I don't know if this was a bank shot on purpose. It really shouldn't matter. The ball went through the hoop and the shot won the game so that's all that matters.
Good on you, Devin Booker.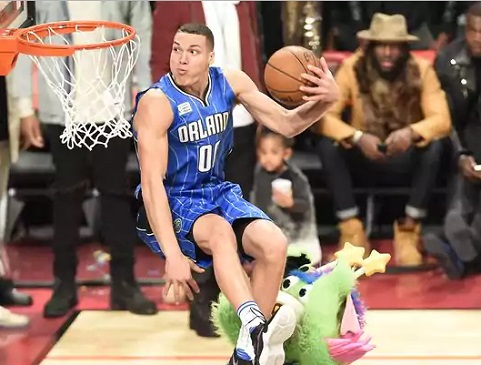 (PHOTO CREDIT: Peter Llewellyn/USA Today.)
7) The Slam Dunk Contest Field
It's a bummer that Zach LaVine declined the contest (who ended up with a torn ACL later in the week; speedy recovery, Zach!). But, hey, Aaron Gordon is coming back. Also curious on how the other three would do, especially DeAndre Jordan.
(VIDEO CREDIT: Hall of Fame Highlights.)
8) Trevor Ariza Fooled Everyone Again
So the Rockets needed a tie. Ariza flung the three and, from that angle, it looked like the ball went in. But, really, the ball hit the backboard and the net… and it didn't go through the hoop. It fooled everybody and the Hawks took advantage. Atlanta picked up the duke.
Shockingly, this was NOT the first time Trevor has done this. He did this while playing for the Wizards. Play-by-play announcer Steve Buckhantz embarrassingly yelled out "DAGGER!!!" as Ariza walked away with his head down. It was an all-time blooper.
(VIDEO CREDIT: lmokpea.)
9) Warriors/Kings Final Play
So the Kings were up by three with 2.5 seconds left. Both teams really played this badly. It cancelled out and Sactown came away with the upset win.
First off, the Kings weren't guarding the three. Draymond Green was wide open (like your mom!) and, more often than not, you don't leave an NBA player open for a game-tying three-point shot. Sure, he's below average at three (under 32 percent) but he can make that shot.
And the other bad thing? The Warriors didn't even take their time on this inbounds play. That team has Stephen Curry, Kevin Durant, and Klay Thompson and they threw in the pass within a second. Yeah, you can say they caught Sactown napping but five seconds is an eternity in the NBA. They could've easily waited for one of those THREE guys to break free for a shot.
Nevertheless, Sacramento won so it's all a wash.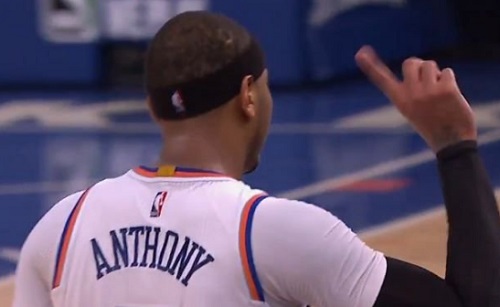 10) What Carmelo Anthony Must Be Feeling
So Carmelo is being booed by the home crowd. He hasn't done anything bad, other than lead the team deep into the playoffs (second round was the farthest the Knicks got, which happened in 2013). He's made it known that he wants to stay in New York but yet the team seems eager to get rid of him. It sucks because fans want a loyal player. Now that they got a loyal player in Melo, this is how they treat him. Ouch.
Of course, he sort of forced his way to New York so don't talk about Carmelo's loyalty to Denver.
---
Follow Rey-Rey on Twitter at @TheNoLookPass for all tweets about the NBA. Also, check out his podcast, Rey-Rey Is Fundamental.

us on FaceBook! Thank you!
#SagerStrongForever