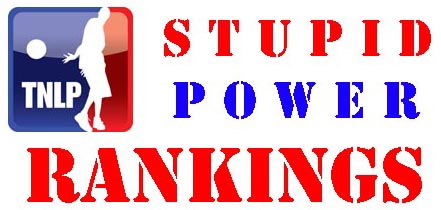 Power Rankings can be really stupid. So stupid that The No-Look Pass just had to have "Stupid Power Rankings." I take 10 things that happened in the league (well, not really; you'll see why) and rank them all however I see fit.
This feature is usually on every Monday. Disagree with the rankings? Well, we already prefaced that these are stupid. Just have fun with these as I rank these however I feel where they stupidly belong.
(NOTE: Rankings done before Monday night's games. I am very aware that this is going live on early Wednesday.
#NBAVote Joel Embiid with the @TripleH @WWE entrance 😳🤘🏼 pic.twitter.com/6YHE2AyF2n

— Philadelphia 76ers (@Sixers) January 14, 2017
1) The Process is Fun
Joel Embiid is doing everything he can to get on the All-Star team because he wants a date with Rihanna. He's getting help from others like Mike Trout to Meek Mill to former Sixers GM Sam Hinkie to Allen Iverson.
Embiid even got the help of Triple H and he got thousands of votes from the legendary WWE superstar after H did a few tweets. The "Process" paid tribute to HHH by doing his wrestling entrance during the starting line-up intros.
Joel knows how to play the game.
(VIDEO CREDIT: NBA.)
2) T.J. McConnell Will Remember This Forever
The Sixers came back from a double digit lead against the Knicks. Then T.J. McConnell got the ball at the baseline, spun away from Carmelo Anthony, and made the game-winning shot.
McConnell is one of those guys that is fighting for an NBA spot every day. So this is really cool that he made a game-winner against one of the most well-known stars in the league.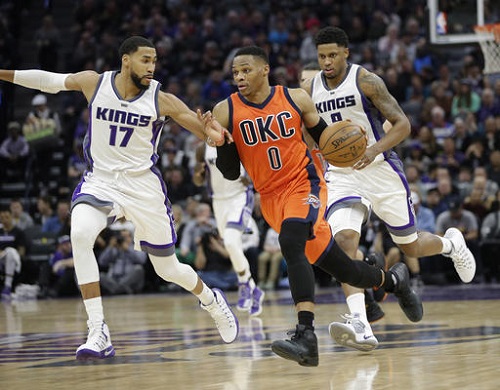 (PHOTO CREDIT: Rich Pedroncelli/AP.)
3) Russell Westbrook Got Three Triple-Doubles in a Week
Of course, he did. He did go 3-1 for the week.
Vs CHI: (21-9-14)
Vs MEM: (24-13-12)
Vs MIN: (21-11-12)
Vs SAC: (36-11-10)
OKC's only loss was against the Wolves. He had 10 turnovers that game. So he got the rare bad quadruple-double.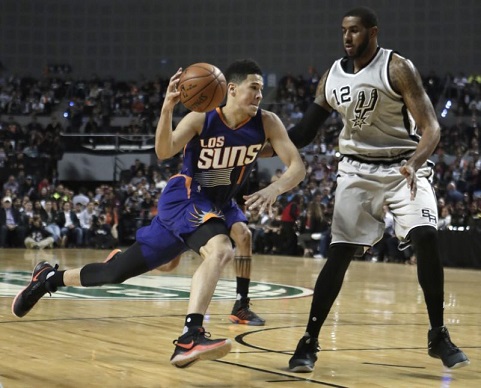 (PHOTO CREDIT: Rebecca Blackwell/AP.)
4) Devin Booker Loves Mexico
Sure, the Suns went 1-1 as they called Mexico City their home for the week. But Booker thrived in that country as he scored back-to-back 39-point games. They didn't beat the Mavs but they did upset the Spurs.
Booker hasn't had a consistent season but in Mexico, he was elite.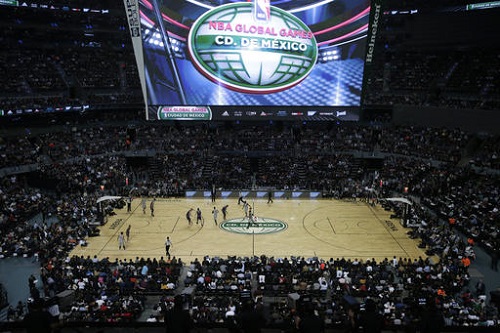 (PHOTO CREDIT: Rebecca Blackwell/AP.)
5) Games Abroad
Well, Mexico City and London got games. I understand promoting the game around the world. Even doing regular season games are fine. I mean, after all, everyone involved in the team get to see other places around the globe. You can never beat that experience.
Then again, the fans do feel cheated by losing a home game. And also, standings could have an affect if teams lose a home game that's played in foreign soil. It's probably a minor scratch in the big picture.
The midseason tourney? I don't dig as much. I'm all for exhibitions after the season but nothing that could damage the regular season and a midseason tourney can definitely affect regular season/playoff play in the long-term.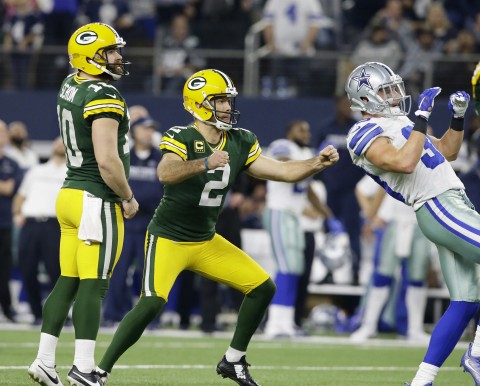 (PHOTO CREDIT: LM Otero/AP.)
6) NFL Divisional Playoffs
I mean, I guess it was okay. Saturday's games had Falcons and Patriots winning big. But then Sunday got close games with the Packers winning a thriller and the Steelers escaping the Chiefs. So it was half-good and half-bad.
Also, anytime the Cowboys lose, I am good with.
(VIDEO CREDIT: NBA.)
7) The Curry Brothers Get Yammed On
Karl-Anthony Towns got younger Curry on a fastbreak while, in the video above, James Johnson got older Curry on a flying buzzer-beating jam.
I guess things could be worse for Stephen. Of course, poor Seth plays for the Mavericks.
(VIDEO CREDIT: NBA.)
8) Gerald Henderson, Jr. Got Dunked on Twice in One Game
Kelly Oubre, Jr. laid one on Henderson. And Marcin Gortat did the same.
Good effort, I guess, Gerald?
(VIDEO CREDIT: NBA.)
9) Lakers Lose Because Of Three Buzzerbeaters
The Lakers lost by five points. But imagine if Tobias Harris didn't get that dunk to beat the buzzer in the first quarter. Imagine if Andre Drummond didn't get that fling from backcourt to beat the buzzer in the second quarter. Imagine if Ish Smith didn't hit the jumper to beat the buzzer in the third quarter.
That's seven points right there that the Lakers let go. Maaaaaaan.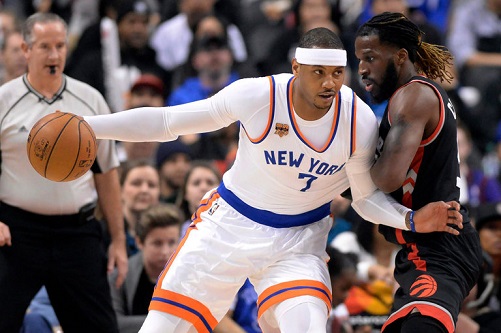 (PHOTO CREDIT: Frank Gunn/The Canadian Press/AP.)
10) Knicks Freefall
It's a mess in New York. They did win one game in the last week but, overall, they've gone 2-11 in their last 13 games. There was that Derrick Rose absence (later explained as a family emergency). Then there's Rose basically telling coach Jeff Hornacek to get on them more defensively (I mean, this is Rose, a known defensive sieve telling him). And of course, there's this contentious situation with Carmelo Anthony. Carmelo is obviously frustrated but he refuses to waive his no-trade clause.
Phil Jackson being there hasn't really made much of a difference. If anything, it's more that they have new annoying things to replace the old annoying things the team had.
---
Follow Rey-Rey on Twitter at @TheNoLookPass for all tweets about the NBA. Also, check out his podcast, Rey-Rey Is Fundamental.

us on FaceBook! Thank you!
#SagerStrongForever