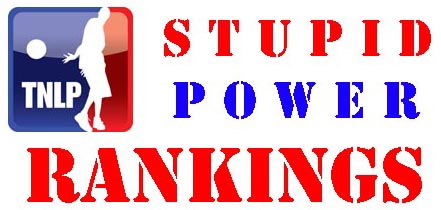 Power Rankings can be really stupid. So stupid that The No-Look Pass just had to have "Stupid Power Rankings."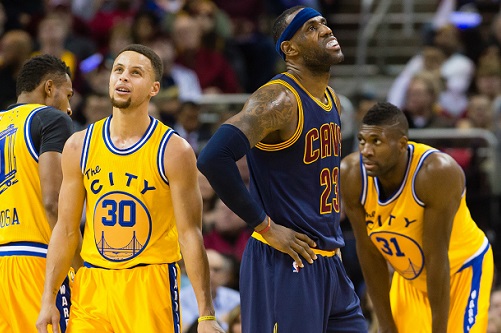 (PHOTO CREDIT: USA Today.)
So this is my Stupid Power Rankings on who I'm rooting for the most of the remaining playoff teams. There are only four teams left. Disagree with the rankings? Well, we already prefaced that these are stupid. Just have fun with these as I rank these however I feel where they stupidly belong.
1) OKLAHOMA CITY THUNDER
All the crap they've been through. All the crap that has been said about them. The obsession of splitting up Kevin Durant and Russell Westbrook. Plus after all the talks about the Warriors and the Spurs this season, the Thunder became an afterthought. Now they rose out of the ashes and are actually in the driver's seat against the greatest regular season team in NBA history.
This also solidifies the legacies of Durant and Westbrook. A championship would make it so worth it for both guys and the team and it will erase all the shortcomings that had been mentioned about them. Suddenly, the narrative shifts to Durant becoming one of the greatest clutch players in NBA history and Westbrook becoming an endless motor that nobody can stop. As opposed to Durant always coming up short and Westbrook being super selfish and a terrible decision-maker.
My apologies to all the SuperSonics fans.
2) GOLDEN STATE WARRIORS
I like history. If the Warriors win the title, they would have a repeat in their hands. And they would polish off the greatest NBA season in history. Stephen Curry will continue to reign as the greatest crown-snatcher in sports (probably in sports history).
And of course, it puts them in line for a possible three-peat, which hasn't been done since the Lakers did it in 2000-2002. Sometimes, a dynasty can be good for sports. So when they do lose eventually, it becomes a really huge deal.
3) TORONTO RAPTORS
I love underdogs. And you can't possibly get lower as a dog than the Raptors against the Cleveland Cavaliers. No one is giving them a chance to beat the Cavs so, yeah, I'll root for them to pull off the monumental upset.
Plus imagine the chaos in Cleveland afterwards. LeBron James is a free agent and once again, the Cavs will be scrambling to get him back on the team and we're going to have a bunch of questions on whether or not this team is good enough for him.
The Raptors are the only team that have an entire country backing them. I think that's outstanding.
Besides, I like Canada. I love Canadians. They're the most polite ever.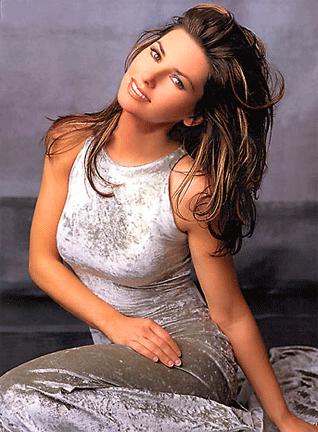 Yup.
4) CLEVELAND CAVALIERS
I'm not saying I love to see Cleveland suffer but I just feel more compelled to root for the other three more than the Cavs. I personally don't think LeBron is leaving until the Cavs win a championship.
So if it does happen this year, what would James do? Mission accomplished so he can go back to… say… Miami? I don't know. But it would be cool to see the Cavs win so the suffering can end.
I just have no idea how insufferable some of their fans will be. KIDDING, CLEVELAND.
---
Follow Rey-Rey on Twitter at @TheNoLookPass for all tweets about the NBA and terrible pop music. Also, check out his podcast, Rey-Rey Is Fundamental.

us on FaceBook! Thank you!