It was announced that old Saturday morning staple, NBA Inside Stuff, is coming back! The teenager in me is ecstatic (to be fair, I never grew up from being a teenager). Associated Press, take the next 100 or so words from here!
NEW YORK (AP) Recently finished as an NBA player, Grant Hill will help restart ``NBA Inside Stuff.'' The basketball series is returning to TV, with Hill serving as a co-host.

The program, consisting of highlights and features about players and teams, will debut on NBA TV on Nov. 2 and air weekly throughout the season.

It originally ran from 1990-2005. The 40-year-old Hill, who made multiple appearances as a player, said the idea of ``taking what was very, very successful and redoing it years later was very exciting.''

``You have an opportunity to have some fun, highlight the individuals, their stories, have access to a lot of these great players,'' Hill said in a phone interview. ``Hopefully the audience will enjoy it, too.''

The seven-time All-Star retired after spending last season, his 19th in the NBA, with the Los Angeles Clippers. He will also do some studio work for NBA TV and TNT.

Kristen Ledlow, co-host of an Atlanta sports radio show, will join Hill on ``NBA Inside Stuff.''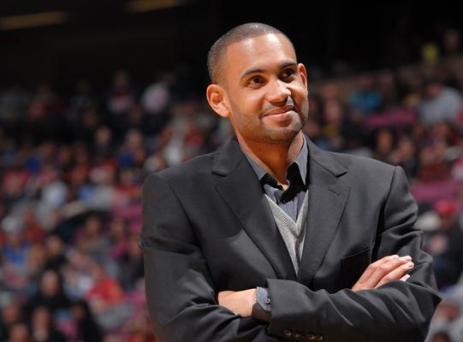 Grant Hill is the perfect co-host for this. Inside Stuff was geared towards young NBA fans, anyway, and Hill is the epitome of a role model. And since we already know how good he is on camera, the transition will be seamless for Grant. Of course, the question on everyone's mind is that who will be Grant Hill's main man (whaddup, Ahmad Rashad?)?
Features such as Rewind (a look back at the week in the NBA with highlights and bloopers) and Jam Session (the best dunks in the last week) will make returns to the rebooted show. Inside Stuff was also great for seeing the other side of NBA players. I remember when former Rocket/Spur Carl Herrera was showing everybody his skills with the salsa and former Net/Sixer Derrick Coleman was showing off his collection of cars. That's the kind of stuff I like to see; the lighthearted side of the NBA players.
It's a welcome addition to NBA TV programming though I felt it would be better served on network TV. Not all kids have access to NBA TV.
As mentioned, the show starts on Saturday, November 2nd.
Follow Rey-Rey on Twitter: @TheNoLookPass. And "LIKE" us on FaceBook. Thank you!
We're always up late. How about buying us a coffee? Or an energy drink!?