We continue our playoff coverage in The No-Look Pass with our second-round playoff team previews with some of the best writers around the internet.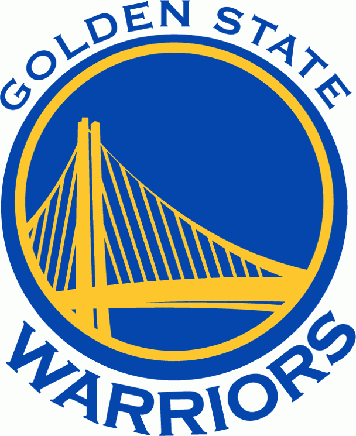 Defeated Denver in the first round, 4-2.
Seed: 6th
Record: 47-35
Playoff Stat Leaders: Stephen Curry (24.3 PPG, 9.3 APG, 2.2 SPG), Andrew Bogut (10.3 RPG, 2.3 BPG)
Opponent: San Antonio Spurs, 58-24
Record Against Opponent This Season: 2-2
Writer: J.M. Poulard (@ShyneIV)
Web Site: WarriorsWorld
And we have our Cinderella team in the NBA playoffs! Well, it's as Cinderella as you can get. The sixth-seeded Golden State Warriors took out the Denver Nuggets in the first round as Stephen Curry put on a show with his spectacular shooting, incredible handles, and fantastic passing. And this was even with David Lee getting hurt.
But now they face the well-oiled San Antonio Spurs machine in the second round. I bring back J.M. Poulard of WarriorsWorld to talk about this match-up.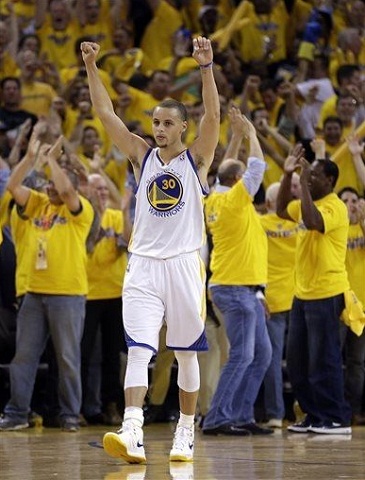 Well, I guess the first question is… how close is Stephen Curry to becoming a superstar?
J.M. POULARD: Extremely close. Stephen Curry is unquestionably one of the best players in the league and the 2013 playoffs have validated that case. With that said, the superstar label tends to get thrown around fairly lightly.
Curry is terrific and has undoubtedly put the world on notice with his talent as well as his exploits against the Denver Nuggets. However, I need to see it for more than one postseason showing before putting him in the same conversation as the likes of Kevin Durant, Chris Paul, Kobe Bryant and LeBron James to name a few superstars.
You picked the Nuggets to win but did the Warriors winning surprise you? Especially after David Lee went down?
JMP: I had picked the Denver Nuggets to win the series in six games on the strength of their rebounding and open court athleticism. By Games 3 and 4, it became obvious those advantages had been completely nullified.
Hence, in that respect, I was surprised the Golden State Warriors won the series. But by Game 3, I had, um, well, flip flopped.
Harrison Barnes had a couple of good games. Was he the most pleasant surprise for you?
JMP: Harrison Barnes performed quite well in the opening round of the playoffs. It's worth noting despite his lack of professional basketball experience; he held his own against a tough crop of players from the Denver Nuggets — everyone except Andre Miller — and even submitted some solid offensive outings.
With that said, the most pleasant surprise wasn't actually him. It's a tie between Jarrett Jack and Andrew Bogut. Jack was spectacular and actually mirrored Ty Lawson on some nights.
Bogut, on the other hand, was a destructive defensive player in the mold of a young Marcus Camby with his shot blocking and rebounding. He was more than serviceable on offense, flashing towards the ball for easy scores at the rim and also serving as a pressure release point at the elbows.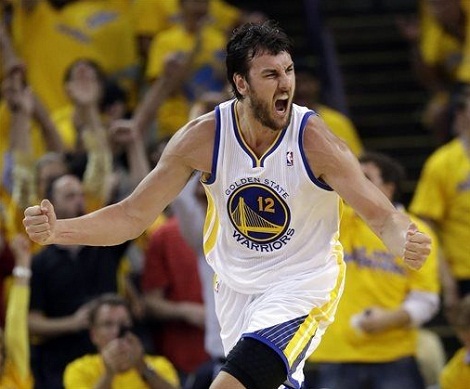 The Warriors draw the Spurs. Tell me keys for the Warriors to pull the upset.
JMP: The Golden State Warriors have to do what they do well:
*3-point shooting
*Rebounding
The wildcard might be interior play. Mark Jackson hasn't been shy about going both big and small and that will be huge in this series.
If Matt Bonner is going to earn minutes in this series, the Dubs' coaching staff will have to force him into matching up with either Harrison Barnes or Carl Landry. He can't guard either of them, but Popovich is smart enough to hide him on Andrew Bogut, Festus Ezeli or Draymond Green.
Hence, Golden State must create situations where Bonner is defending either Landry or Barnes where the Warriors can manufacture points on the inside through post ups or drives.
Series prediction?
JMP: San Antonio Spurs in six. Dispatching a Denver Nuggets team that lacked defensive discipline and struggled with mixing up their offensive game is one thing, but defeating the collection of talent and coaching of the Spurs is a completely different animal.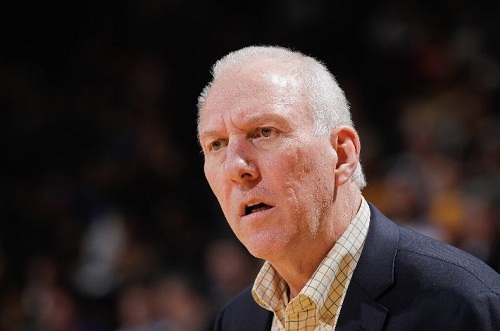 If you could be any TV character, who would you be?
JMP: Sheldon Cooper from Big Bang Theory. His intellect is often unparalleled and more importantly his inability to connect with people on a social level is just too comical. I could see myself out in the public initially feigning interest in conversations only to realize how bored people make me and tell them as much.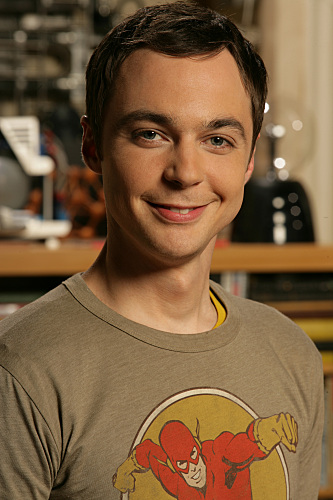 PHOTO CREDITS: 1) Ben Margot/AP. 2) Marcio Jose Sanchez/AP. 3) Rocky Widner/AP.
Follow Rey-Rey on Twitter: @TheNoLookPass. And "LIKE" us on FaceBook. Thank you!