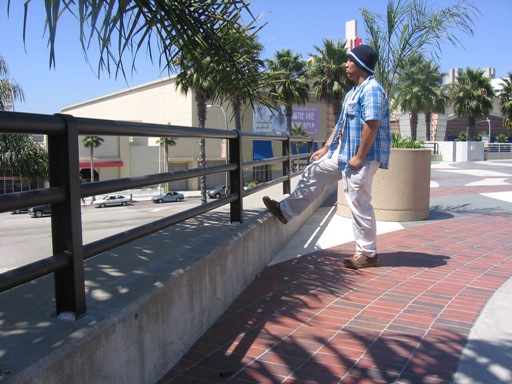 Contemplating...
This has suddenly become a blog for my personal thoughts. But please bear with me here.
Well, it's been quite an interesting month. I haven't really done any work for The No-Look Pass since I made this entry. I'd like to thank the guys for keeping the site afloat, especially Payton Wales (@PaytonWales), who's been the workhorse of the group.
What's my status after two weeks on the new site I'm working at? Well, it's been tough to get anything in here. In fact, I'm writing this entry in the wee hours (scheduled in the morning, baby!). While it's unfortunate that I can't contribute on my own site as much as I want to, I'm grateful for all the opportunities I'm getting right now.
I am working on a site called Sports City. I am naturally in charge of the NBA section of that site. It's been practically all news so far on that thing. Eventually, I'll phase in some unique entries into that site. But right now, I'm pretty much letting the inmates go amok in TNLP. I'll do an entry once in a while (heck, I can probably do two for today) but don't expect me to do the heavy workload like I used to. I've got other responsibilities now (with additional duties as a postgame reporter for Lakers Nation and a bit contributor to Forum Blue & Gold).
But please support Sports City like you've supported TNLP these past four years. Because of my responsibilities, I had to change my Twitter name (funny how that works; I mentioned two weeks ago that I would never, ever change it) to my real name (@ReyGMoralde) and I'm in charge of the Sports City NBA account (@NBASportsCity). Please keep following me on my converted first account and please follow me on the Sports City Twitter account. And, yes, I still have @TheNoLookPass but I have it parked as a Twitterfeed for the site. See? I'm a thinking man!
Also, please continue to support TNLP. We're not going anywhere until "I" say we're going somewhere.
Much love, people.

---
PHOTO CREDIT: Me.
Follow Rey-Rey on Twitter: @ReyGMoralde. And "LIKE" us on FaceBook. Thank you!
We're always up late. How about buying us a coffee? Or an energy drink!?