Welcome to another day of the Bullet Passes. It's a fine day. One away from Friday, which means one away from me and a bottle of Tequila, three basketballs, a piece of salmon and a jack hammer. I'm not sure how I will use all of those at the same time but that's my plan for the weekend. What about you?
In case you were not starting to figure it out, I have a small man crush on Kevin Love. Maybe it's because he played for Ben Howland, who coached my summer camps as a youth. Maybe it's because, for all intents and purposes, Love has less athleticism than Dwight Howard's pinky and yet he still puts up equal or better numbers to the big guy.
I don't know; I just know I love to watch the dude play the game, which is why when we reported yesterday that Kevin Love broke his hand and was out 6-8 weeks, I was overcome with such infinite sadness I started bawling like a 9-year-old who just took a Steve Nash pass to the face. It's starting to make me wonder if Minnesota really is the seventh ring of hell. Is Kahn cursed? And does it have anything to do with the fact that Kevin Garnett looks and acts like he could be a voodoo priest? I mean, the guy does hold a grudge as we learned earlier this week. (REY-REY'S NOTE: Psst. Love broke his hand doing knuckle push-ups. Now I know what NOT to do if I ever do push-ups again, which is probably never.)
Anyway, now you have some insight to my day. And if the Passes seem a bit melancholy to you, you will know why. But, without further ado, let's get started.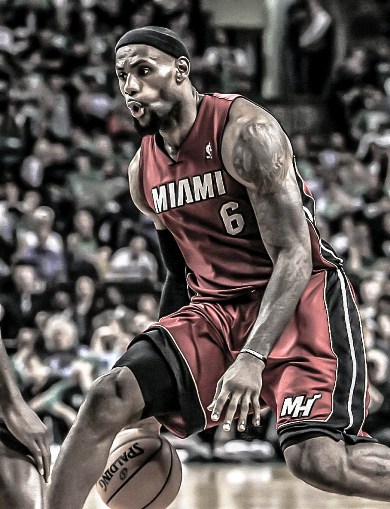 *ESPN's Brian Windhorst proposed a very scary thought for the NBA community. Are the L.A. Lakers gearing up to sign LeBron James in two years?
From mortal enemy to Luke Skywalker in two years? Is this even possible? I feel like the NBA is some version of WWE whenever LeBron is involved. I swear he will switch his persona more than CM Punk by the end of his career.
*Milwaukee Bucks rookie forward John Henson will miss the next two weeks of practice due to a left knee sprain suffered on Tuesday.
*With the NBA's new flopping rule in place, it seemed like only a matter of time until we saw the first effects of the rule hit some of our key players. (Geltzeiler -Sheridan Hoops) So, of course, I wasn't surprised when the first issued warning went to Man … err Jarrett Jack???? Jack was the first warning? Of all the professional floppers in the league, he was first?
Golden State Warriors guard Jarrett Jack indicated he was among the first NBA players to receive a warning from the league for flopping, tweeting Tuesday, "So I've been warned for flopping hahaha."
If Jack was the first warned, I'm just going to assume Manu Ginobili is just that good of a flop artist to be overlooked by the league.
*Apparently, David Lee is ready to sacrifice his numbers to help the Warriors be a balanced team that actually wins. Strange considering he seemed to be sacrificing his numbers for the last two years already.
**CRAZY GARNETT WATCH**
Apparently, Kevin Garnett is now heaping compliments in the direction of the Brooklyn Nets.
"With Joe Johnson and with Deron [Williams] and everybody, they're going to be a force to be reckoned with," Garnett told ESPN after the Nets beat the Celtics, 97-96, in the preseason Tuesday night. "They're nothing like last year. They're going to be strong."
And so continues the psychological warfare of Kevin Garnett on opponents and teammates. We are just going to keep watch for the crazy stuff he does all year.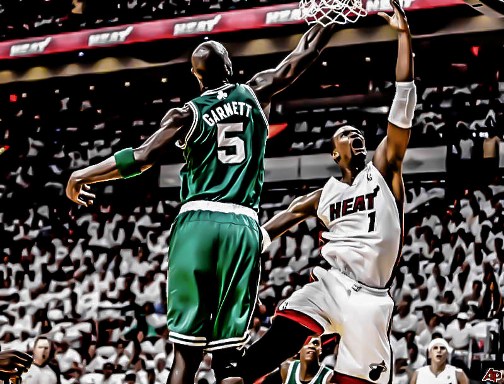 Speaking of which, KG is well known for his pregame rituals and it seems those are also on the NBA's list of no-no's this year. If you missed the piece by Jeremy Rincon here at TNLP get there and read more about the NBA's crackdown.
I guess next up is free throw rituals that take 12 seconds instead of 10, right? Seems like the logical direction while we are micro-managing things.
*Our friend Zach Lowe over at Grantland had some ideas of what might actually shorten the game more than these pregame ritual issues.
*Laker fans seem pretty excited about this season: the potential of a title on the line and a new squad of all-stars to boot. But one still has to wonder how Kobe Bryant can reinvent himself in the twilight of his career and continue to be the force of nature he has been all these years. Dan Favale of the Bleacher Report seems to have an idea of just how he can do that.
All I know is that this …
… will still be the norm in Lakerland.
*Now I know the question that's burdening your brow these days. Can Anthony Davis be a rookie All Star? (PUN ALERT) I haven't a clue in the world and I would love to pluck an answer out of thin air for you, but that just wouldn't be the philosophical waxing I like to do here at BP. I'll just say 'anything is possible.'
Yeah, that was the fourth reference to Garnett today.
Featured Piece of the Day comes from Ethan Sherwood Strauss over at Bleacher Report- Vinny Del Negro Stands Between L.A. Clippers and Title Contention
Let's be honest; it's not a novel thought that Del Negro is holding the Clippers back but when you ask people why, they can't seem to lay the facts out for you. Hence the reason Ethan was born. Well, that and I suppose his parents wanted to know the joys of raising a child but mostly just to educate the rest of us.
*Lamar Odom is having some issues with his conditioning. Surprise. The guy who missed almost a year and a half of ball and eats candy like most people consume water is not in the greatest shape as the season gears up? I'm kind of saddened by this news because I love Lamar. But in the same instance, you are paid to be in shape, and as a pro, you have almost zero excuse to not be able to get a workout in every day.
In the world of the weird and crazy, a bottle of 20-year-old McJordan barbeque sauce sold for $10,000 on Ebay. Yeah, you read that right. A 20-year-old bottle, probably more along the lines of vinegar at this point (if it's not, then the preservatives that maintained it the last 20 years are almost sure to give you instant cancer), sold for 10-grand. You know how they say in the event of a nuclear E.L.E.; only cockroaches and Twinkies will survive? I have a feeling this BBQ sauce will make it as well.
Seriously? $10,000? And we wonder why other countries think we act like frivolous, whiny spoiled kids. I will OMG and SMH at this all day.
*Trey Kerby and Dwight Howard have the cure for your ailing back and all you have to do is learn a few dance moves. Those moves? Gangnam Style, of course.
And that is it for today. I'm tired, worn out, and just overall want to go cry and pray to Prince for Kevin Love's hand to heal faster. Hell, if Gangnam Style worked for Dwight, maybe Purple Rain will work for Love.
I will see you all here tomorrow, where we will talk about Drew Gooden's hair, the Seattle … er … Charlotte Bobcats, and Rasheed "My Weight and Conditioning Don't Lie" Wallace's chances of making the Knicks.
Until then, I will leave you with this nasty video of Jeremy Evan's putting Ronny Turiaf on the first poster of the year. As if it weren't enough to block the man like he was a 10-year-old, he finishes him off at the rim on the other end of the court.
Enjoy, and until tomorrow, have a good one!
Birthdays for October 18
Player Name (playing years)
Avent, Anthony 1992-1999
Dennard, Kenny 1981-1983
Furlow, Terry 1976-1979
Johnson, John 1970-1981
Sims, Alvin 1998-1998
---
PHOTO CREDITS: 1) Elise Amendola/AP. 2) ???. Both photos edited by Payton Wales.
VIDEO CREDITS: 1) d0bell. 2) NBA.
Payton Wales is the new TNLP scribe in charge of links. He also admits to singing Britney Spears songs every time he's driving. Catch his writing at TheProBasketballTalk.Com and follow him on Twitter at @PaytonWales.