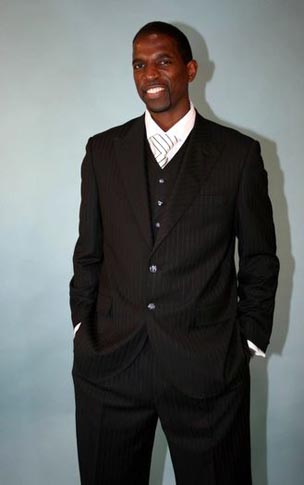 Before Game 2 of the Lakers/Thunder series, we had an opportunity to sit down with A.C. Green. You may know A.C. as an important member of the Showtime Lakers and as the ironman of the NBA (he played a remarkable 1,192 consecutive games). He was at ESPN Zone L.A. with us, cheering on his old team, of course.
THE NO-LOOK PASS: How's it going? What brings you here in ESPN Zone?
A.C. GREEN: This is a Lakers Nation party right here. We want all the fans to come in and try to lead our guys on. That's what it really comes down to. This is a pretty exciting time for everybody involved.
TNLP: So what do you think about this team… this current team of Kobe Bryant, Andrew Bynum, and Pau Gasol?
AC: I think they're cool. It's gonna be a hard task anytime in the playoffs itself. But you know, all of 'em had a good year. They've been very focused from that standpoint. Everything's at stake (in the playoffs) now. It takes time… it's gonna be a team effort… and we'll see exactly how these guys take care of business, especially tonight.
TNLP: Tell us about your foundation.
AC: The A.C. Green Youth Foundation. All the information is at ACGreen.Com. (The foundation has been up) 24 years. We have educational materials inside all the school districts, especially at the L.A.U.S.D. (Los Angeles Unified School District) We do character building and character development. We do free summer basketball camps for kids. It's been exciting and we're looking forward to having our camps this summer. Trying to keep these kids encouraged, motivated, and focused on really being a positive contribution to society. We're always raising money to continue to find more programs that we can do to help the kids develop.
TNLP: Your team with Magic Johnson versus your team with Shaq. Who would win?
AC: It'd probably be one of those 6 or 7-game series. My new millenium Laker team… when we first opened at Staples Center and won our championship… I think it was, in comparison to Showtime, we probably weren't as deep from 1 to 12. But I think we were deep enough to take it to a late-round victory. But Showtime probably would've won just because there were so many horses on that team.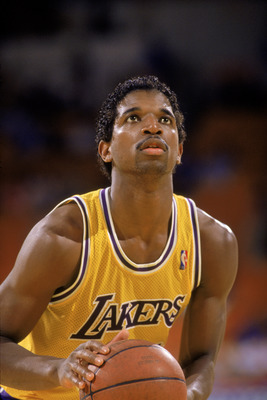 TNLP: And you are the Ironman of the NBA. 1192 straight games. What's your secret?
AC: There's no secret about it. it's a focus. You have an attitude about wanting to take care of business. You have an opportunity to do something that you love. You get paid to do it and you're very grateful for the chance.
Eating right is very important. Making sure you get your rest. Having a strong mind because you're always going to feel some kind of a little fender bender within your body. But the reality is that you gotta will it, you gotta want it, and you gotta have a passion about it.
TNLP: Thank you, A.C.!
AC: All right, thank you!
PHOTO CREDIT: 1) ACGreen.Com 2) ???
Follow Rey-Rey on Twitter: @TheNoLookPass. And "LIKE" us on FaceBook. Thank you!