We continue with our conference semifinal team previews!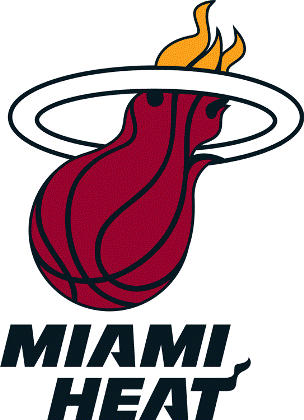 Beat New York in the first round, 4-1.
Seed: #2 (East)
Record: 46-20
Stat Leaders: LeBron James (27.1 PPG, 7.9 RPG, 6.2 APG, 1.9 SPG), Joel Anthony (1.3 BPG).
Opponent: #3 Indiana Pacers, 42-24
Record Against Them This Season: 3-1
Writer: Surya Fernandez (@SuryaHeatNBA)
Web Site: Hot Hot Hoops
The Miami Heat are on their way. They beat the Knicks in five games and now face the up-and-coming Indiana Pacers starting tonight. Surya Fernandez comes back and talks to me about the Knicks series and what to expect against Indiana. Fire!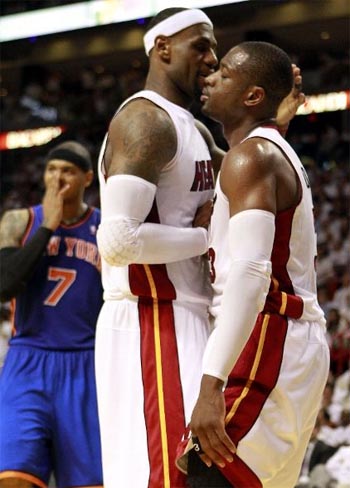 Well, you said Heat in 5. You were right! Anything about the Heat that impressed you during the series?
I do tend to be right from time to time but to be honest there wasn't much to be "impressed" about. I fully expected them to have their way with the Knicks because they're simply the better team in every capacity. They took care of business and did their job. That's to be expected from the Heat with their talent.
Worried about Battier's play? He got torched pretty good by Carmelo and is only shooting 32 percent behind the arc.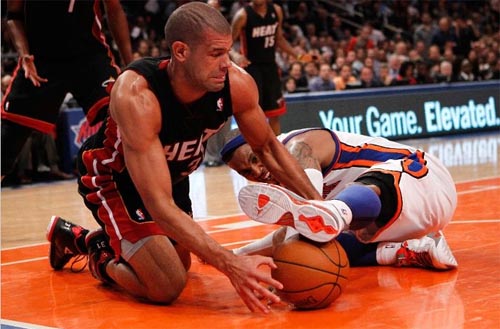 His play has been up and down all season but he's a solid veteran so you'd think he bounces back soon and can raise his shooting percentage soon enough. It didn't really matter much ultimately that Carmelo "torched" him because it took him so many shots to do it and a lot of energy to get to those points. The key is that Melo's supporting cast didn't torch the Heat so that's why shutting down a player like Steve Novak was ultimately the key to the series. There isn't much you can do to stop Melo from getting his, so limiting the production from everyone else was a slick move on the part of the Heat coaching staff. It made the Knicks' offense even more one-dimensional and predictable.
It seems like the rotation was shortened for the Heat in this series against the Knicks. Should we expect a bigger rotation in the next round?
Yes. Erik Spoelstra has already indicated he plans on giving Ronny Turiaf some playing time if needed to counter the Pacers frontline. He'll likely give Joel Anthony and Udonis Haslem more minutes to play alongside Bosh, who can continue to man the 5 like he's done more of lately. Of course, LeBron will play at either the 3 or 4 so that gives Spoelstra more than enough flexibility to possibly force Frank Vogel to react accordingly. Don't hold your breath for Eddy Curry though.
The next round is Indiana. Give me a few keys for a Heat series win.
Honestly, as long as the Heat and the Big 3 play up to their abilities, that should be enough to handle the Pacers. Getting Battier, Mike Miller and Mario Chalmers to consistently produce on both ends of the floor and hit open jumpers is also essential. Udonis Haslem has to get more comfortable in his new-ish starting role too because the Heat are fully capable of getting out-rebounded by the Pacers and giving up offensive rebounds will translate for easy buckets for Indiana. The Heat's offense at times can get stagnant and they struggle to get quality looks at the basket and we saw that happening a few times in the first round. A better team like Indiana could capitalize on that.
So are the Pacers for real? Prediction for the series.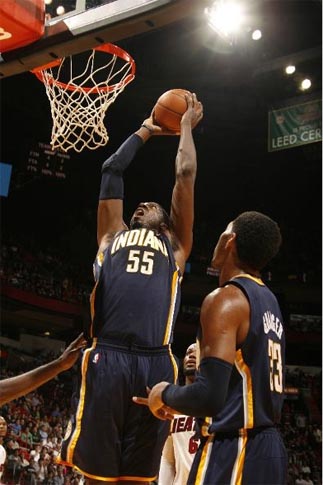 I think the Pacers are a solid team with lots of depth and plenty of quality players led by a capable coach. But the MVP is on a mission and the Pacers don't have anyone to stop him from having his way. Oh yeah, Dwyane Wade is a decent player too. Heat in 5 (again).
Anything else you want to say.
Congrats to LeBron for his well-deserved MVP trophy. Now it's time to win your first Finals MVP.
Also, I'm really hoping to catch Vogel spinning a basketball at the end of his toothbrush in the visiting locker room before one the games.
PHOTO CREDITS: 1) Marc Serota/Getty Images. 2) Jeff Zelevansky/Getty Images. 3) Issac Baldizon/Getty Images.
Follow Rey-Rey on Twitter: @TheNoLookPass. And "LIKE" us on FaceBook. Thank you!