We continue with our conference semifinal team previews!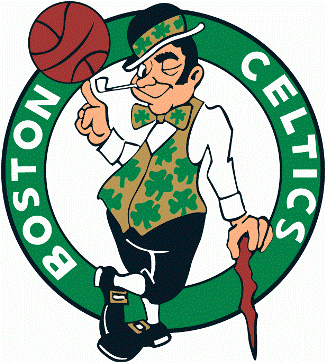 Beat Atlanta in the first round, 4-2.
Seed: #4 (East)
Record: 39-27
Stat Leaders: Paul Pierce (19.4 PPG), Kevin Garnett (8.2 RPG), Rajon Rondo (11.7 APG, 1.8 SPG), Greg Stiemsma (1.6 BPG).
Opponent: #8 Philadelphia 76ers, 35-31
Record Against Them This Season: 1-2
Writer: John Karalis (@RedsArmy_John)
Web Site: Red's Army
Here we go again! These Boston Celtics will not go away that easily. This time around, they got rid of the Atlanta Hawks in six games as they made the conference semifinals for the fifth straight year. John Karalis of Red's Army will be happy to tell me that over and over. Here are his thoughts of what went down… and what to look forward to against their second round opponents, the Philadelphia 76ers.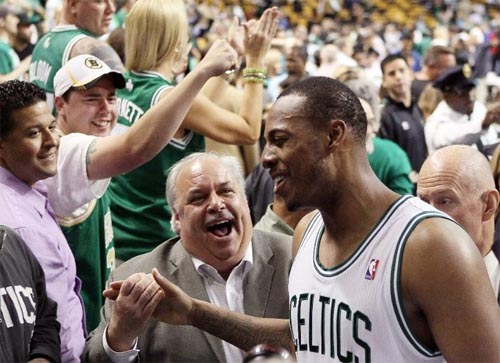 It was Celtics in 6 instead of 5. But, still, you're not too disappointed with the Celtics' performance, right?
Not TOO disappointed, but I am disappointed in some of it, especially Game 5. That was a prime opportunity to put this series away and it seemed that the guys didn't go as hard they could have, especially Rondo. There were so many opportunities to win that game, but they blew it and instead of resting for a few days, they played last night and put more stress on Ray Allen's injured ankle and Paul Pierce's strained knee.
But give credit to the Hawks too. They forced some of that play from the Celtics. But the Celtics won the series, so you wipe the slate clean and move on.
How many performances like the last game are we going to get out of Kevin Garnett?
Hopefully 12 more games worth. That was just an epic performance out of him. He could have done that the entire series.
The thing about KG is Doc managed the minutes pretty much perfectly in the regular season, allowing him to push a little more now. I think people tend to forget, a little, about how great KG has been in his career. I think they see the past few years in Boston where he has shared a bit of the spotlight and figured he didn't have these games in him anymore. But he's still Kevin-freakin'-Garnett and he's still capable of pulling these nights off occasionally.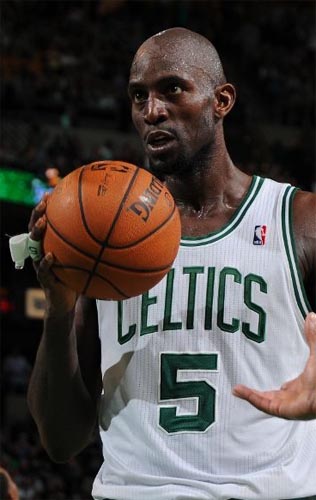 Is Paul Pierce and Ray Allen's health a concern?
Yeah. Pierce's mobility is a big concern. The Sixers are athletic and if the Celtics can't consistently defend, then they'll have problems. Ray Allen is one of those guys that can cut a double digit lead, or give you one, in a hurry. That's a huge weapon to be pulled from your arsenal. I'm much more concerned about Ray. Pierce will find a way to play. Ray might miss time.
You draw the Sixers! Surprisingly! Give me keys to take them out.
This is going to sound ridiculously obvious but it's simply rebound and defend. They want to get out and get up and down the floor. Hold them to a 1-and-done and you'll be in very good shape. They want to get up and down the floor because in the half-court, they're a really disjointed offensive team. The're not going to be carried by the same guy every night. I know Andre Iguodala is their biggest threat, but he's not a "takeover" guy.
So it's simple. Clamp down on D and give them nothing easy. Keep them off the boards and don't let them run. Do those things and things should work out fine.
Series prediction?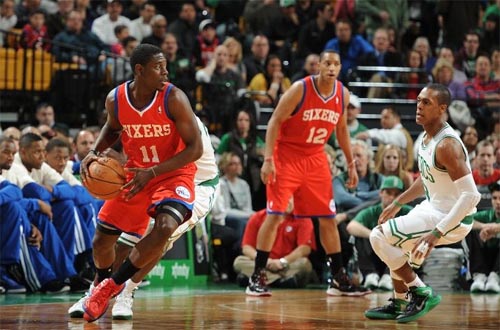 I'm going Celtics in 6. I want to say it's a sweep because the Celtics, collectively, are a much better team with much better chemistry and guys who play their roles quite well. But this Celtics team always make life harder on itself. They'll drop at least one in Philly and probably one at home by goofing around in another 3-1 closeout game. They've got the ability to sweep this thing though. (see what I did there? I think I just made 3 predictions in 1).
Anything else you want to say, Mr. Lord of Red's Army.
Philadelphia freedom shine on me, I love you
Shine a light through the eyes of the ones left behind
Shine a light, shine a light
Shine a light won't you shine a light
Cuz the C's will head to Miami, when they're through with you
PHOTO CREDITS: 1) Elsa/Getty Images. 2, 3) Brian Babineau/Getty Images.
Follow Rey-Rey on Twitter: @TheNoLookPass. And "LIKE" us on FaceBook. Thank you!