We continue our playoff team previews here at The No-Look Pass by talking to some of the best writers/bloggers on the internet!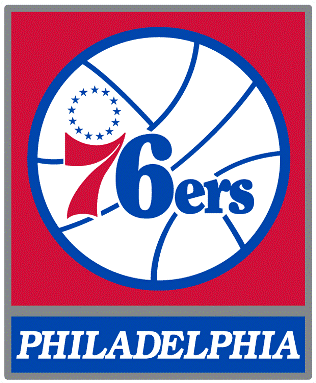 Seed: #8 (East)
Record: 35-31
Stat Leaders: Lou Williams (14.9 PPG), Elton Brand (7.2 RPG, 1.7 BPG), Andre Iguodala (5.5 APG, 1.7 SPG).
Opponent: #1 Chicago Bulls, 50-16
Record Against Them This Season: 1-2
Writer: Jordan Sams (@Philly76ersBlog)
Web Site: Liberty Ballers
They were hot. Then they were cold. The Sixers looked like they were making strides before they were brought back down to Earth in the second half of the season. Basically, it's the same squad from last year. Jordan Sams from Liberty Ballers talks to me on how this happened… and what to expect against the #1 seed, the Chicago Bulls.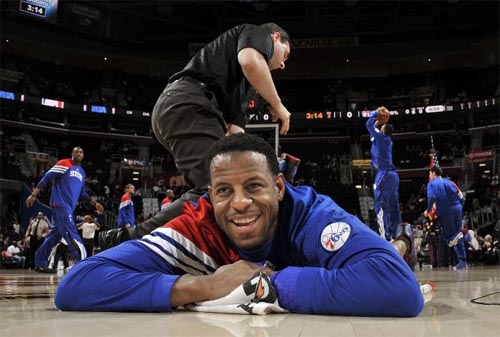 I've read your blog and you did NOT want the Sixers to make the postseason. Are you still mad that they did?
I, personally, didn't care either way, but the people who were vehemently rooting against the Playoffs were only doing so to open the new ownership's eyes — who seem to change their opinion on the team by the quarter. "CHAMPIONSHIP!!!" "Changes will be made." "We're such a young an exciting team!!" Following the CEO of the Sixers on Twitter is depressing. It's like watching a teenage girl tweet during an episode of Gossip Girl.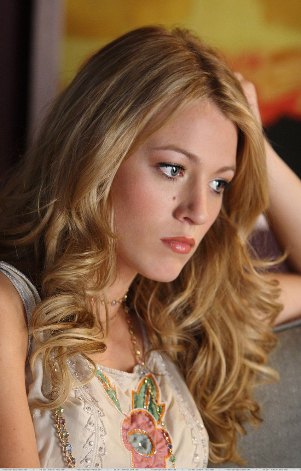 Either way, I think they saw enough. The Sixers were absolute trash following their 20-9 start. Changes need to be made this off-season or the perennial mediocrity will continue. And there's nothing worse.
So they got off to a fantastic 20-9 start. What the heck happened? What contributed to the freefall?
They were getting a bit lucky because of the cupcake schedule and an unsustainable shooting percentage on long two pointers, which they take a lot of. They're basically the same team they were last year; they just got hot early instead of late. They're not 20-9 good, and they're probably not 15-22 bad. Ironically, Coach Collins was the main culprit for both the underachievement and overachievement. Toward the end of the season, the players visibly quit on their coach.
So is Doug Collins the right coach for this team?
If you want to sacrifice any and all player development to be a .500 basketball team every year, then yeah.
No.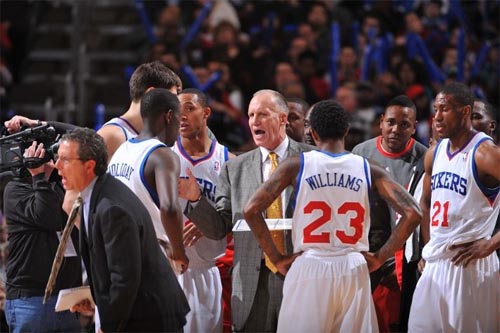 Collins favors vets over young guys and it's partly his fault that two full years of Evan Turner's career have been a virtual waste, because we still have no idea what we have.
Outside of Andre Iguodala, whose performance this season stood out to you?
Elton Brand, aptly nicknamed "Old School Chevy", has been running on fumes all season. However; he's managed to be the Sixers second best defensive player throughout the course of the regular season and more-than-serviceable on offense. I feel like he doesn't get the credit he deserves, Liberty Ballers included.
The controversial Lou Williams has always been one of my favorite players and another guy I think is a bit underrated, in terms of what he brings to the team. Yes, he's a black hole, takes bad shots and avoids D like the plague, but the scoring he provides off the bench is a huge weapon in the Sixers arsenal.
He's gonna get paid by somebody.
The Sixers draw the Bulls. Besides praying, what do you think the Sixers should do to pull off the upset?
Intentionally slip on a baseball and hope they wake up throwing 101 MPH? Funky Buttlovin'.
Series prediction?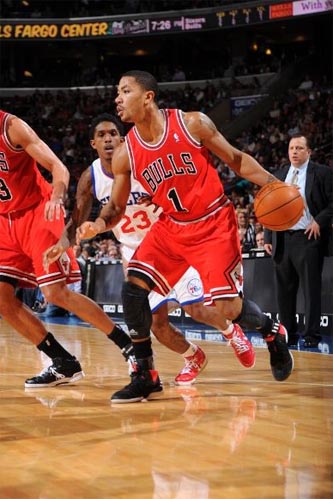 Bulls in 5.
Anything else you wanna say?
This is the most depressing Playoff team ever. Read this.
You're so emo.
PHOTO CREDITS: 1) David Liam Kyle/Getty Images. 2, 3) Jesse D. Garrabrant/Getty Images.
Follow Rey-Rey on Twitter: @TheNoLookPass. And "LIKE" us on FaceBook. Thank you!