We continue our playoff team previews here at The No-Look Pass by talking to some of the best writers/bloggers on the internet!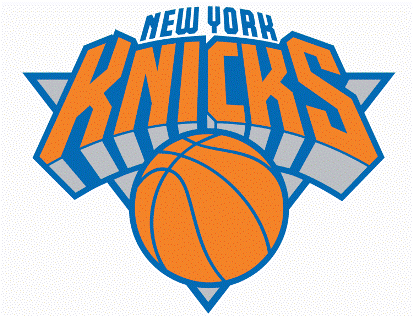 Seed: #7 (East)
Record: 36-30
Stat Leaders: Carmelo Anthony (22.6 PPG), Tyson Chandler (9.9 RPG, 1.4 BPG), Jeremy Lin (6.2 APG), Iman Shumpert (1.7 SPG)
Opponent: #2 Miami Heat, 46-20
Record Against Them This Season: 0-3
Writer: Seth Rosenthal (@Seth_Rosenthal)
Web Site: Poasting & Toasting
The Knicks were the most intriguing team all season (Linsanity, everybody?). After that roller-coaster ride that went through a phenomenon, a coaching change, and injuries from pretty much everybody, the Knicks settled into the seventh seed. I talk about this squad with Seth Rosenthal from Poasting and Toasting.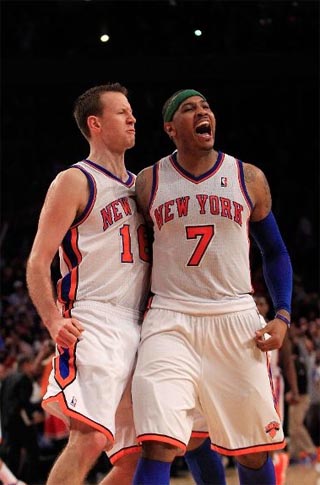 We've seen about 84 different incarnations of the Knicks. Which version would you be your ideal one?
This one, but with everybody totally healthy. The Knicks have looked great, but Amar'e Stoudemire might not be tooootally there (though he's looked good), Jared Jeffries's knee is a problem, and, of course, Jeremy Lin is out. That said, I think today's Knicks team is the best Knicks team of...I don't know, the last decade? EVER?
Was Carmelo Anthony being unfairly criticized?
Well, he's not being criticized much right now, but I do think some of the previous criticism was misinformed. The suggestions that he dogged it under D'Antoni and called his own number too often are partially valid, but they also ignore the fact that he played injured for much of January and February and, honestly, spent a lot of time playing team ball and taking good shots, but just couldn't get anything to drop. Sometimes Melo was being stereotypical Melo, but often it was just an inability to hit his usual open shots. A strained wrist and groin will do that.
Amar'e did not look like Amar'e for most of the year. Do you think he'll bounce back somehow in this postseason?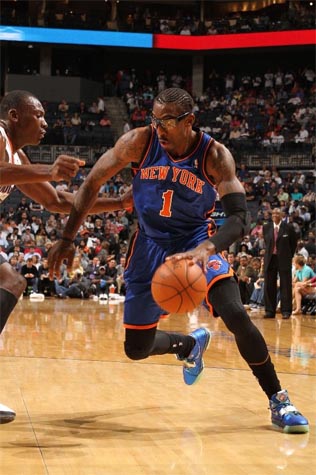 Yeah, he's had a rough year. I'm not sure that he'll bounce back in the sense that he and Melo will get along swimmingly and run a totally fluid offense, but he does look healthy. Since returning from injury, Stoudemire's looked bouncier and more physical with each passing game.
Outside of the surprising emergence of Jeremy Lin (we haven't forgotten!), anyone in this team that surprised you in a good way?
Oh god, yes. We knew Steve Novak was a great shooter. We didn't know he was THE BEST SHOOTER. The man is a machine. J.R. Smith has also been a pleasant surprise. His scoring has, for the most part, been as streaky as advertised, but his defense has been remarkably solid, he's contributed on the glass, and his passing has been pretty great. He runs a pretty nice pick-and-roll and will pass through twenty men to find Steve Novak open on the wing. Josh Harrellson is a rotation player, which I guess is surprising for a second-rounder. Iman Shumpert is, like, a GREAT defender. Lots and lots of surprises.
The Knicks draw the Heat. Tell me keys for the Knicks to pull off this upset.
Hmm. Limiting turnovers is a big one. The Knicks are bad at taking care of the ball, but that simply won't cut it against Miami. Defensive rebounding will be big, because teams have punished New York all year by getting second opportunities. (So, from those first two, basically limiting easy inside basket). I think they'll also need a healthy, competent Baron Davis throughout the series and J.R. Smith at his very hottest. Oh, and if Iman Shumpert can figure out a way to slow Dwyane Wade, that'd be neat.
Series prediction?
Knicks in four. What?
Anything else you wanna say?
MIKE WOODSON'S BEARD IS WATCHING YOU, MIAMI.
Ew.
PHOTO CREDITS: 1) Chris Trotman/Getty Images. 2) Brock Williams-Smith/Getty Images. 3) Seth Wenig/AP.
Follow Rey-Rey on Twitter: @TheNoLookPass. And "LIKE" us on FaceBook. Thank you!
We're always up late. How about buying us a coffee? Or an energy drink!?