We continue our playoff team previews here at The No-Look Pass by talking to some of the best writers/bloggers on the internet!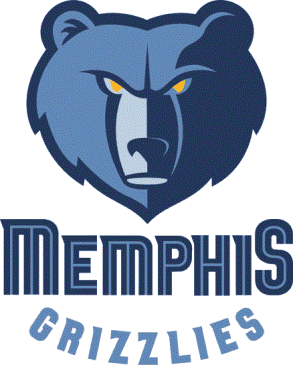 Seed: #4 (West)
Record: 41-25
Stat Leaders: Rudy Gay (19.0 PPG), Marc Gasol (8.9 RPG, 1.9 BPG), Mike Conley (6.5 APG, 2.2 SPG).
Opponent: #5 Los Angeles Clippers, 40-26
Record Against Them This Season: 1-2
Writer: Matt Moore (@HPbasketball)
Web Sites: Hardwood Paroxysm, Pro Basketball Talk, Eye On Basketball
The Grizzlies were one game away from the Western Conference Finals last year without Rudy Gay. This year, they have pretty much everyone from the main core, although Zach Randolph and his Z-Bounds were missing for most of the season. Matt Moore, NBA superblogger, talks to me about how the Grizzlies have done this season... and tells me how they'll do against the now-good L.A. Clippers.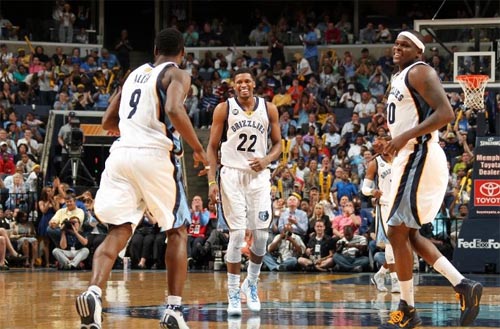 Are you impressed that this team stayed afloat with Z-Bo out for most of the season?
I am but I shouldn't be. Hollins seems to excel the most when the team is facing some sort of serious challenge. They rally pretty well. Mostly I was impressed with the way Hollins had Cunningham and Speights fill in for Darrell Arthur. He continues to get the most out of players that are supposedly lost causes.
What are your expectations now that the team has all the pieces? Is this a championship squad?
I can't see it, but then I couldn't see them making the playoffs last year, or winning the first series, or getting better this year, or getting home court. The less faith I have, the better the play.
What do you expect out of Gilbert Arenas in the playoffs?
Competent ball handling and one timely three-pointer. He gives them that, he's done his job.
Outside of Gay and Marc Gasol, anyone stood out to you this year in terms of performing well?
I thought Mike Conley (YUCK IT UP) really hit another level in his confidence and leadership in running the team. And for Speights to be a productive player, that's just great because he was such a blown potential guy in Philly.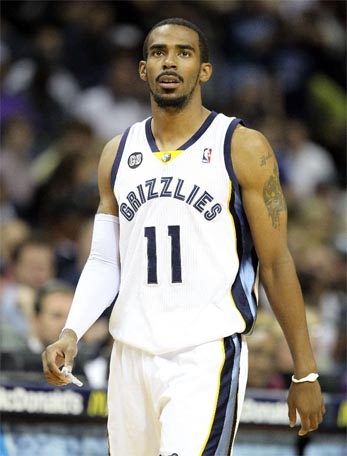 The Grizz draw the Clippers. Tell me some keys that would lead to a Memphis series win.
The officials deciding there's no such thing as a personal foul? The Grizzlies need to score over DeAndre Jordan and Kenyon Martin and Griffin and whoever else the Clippers trot out there defensively. If they establish inside scoring the whole texture of the series changes. Also, if CP3 lost an arm. That would help too. Just temporarily. For like six games.
Prediction for this series?
Grizzlies in six. Tough series every game and it going seven wouldn't shock me with CP3 hitting CP3 shots.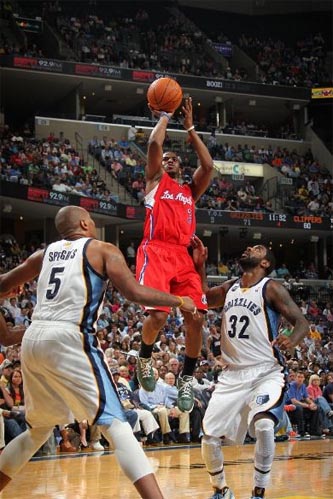 Anything else you want to say?
THIS IS ME NOT COMPLAINING ABOUT THE OFFICIATING IN ADVANCE.
PHOTO CREDITS: 1, 3) Joe Murphy/Getty Images. 2) Andy Lyons/Getty Images.
Follow Rey-Rey on Twitter: @TheNoLookPass. And "LIKE" us on FaceBook. Thank you!
We're always up late. How about buying us a coffee? Or an energy drink!?