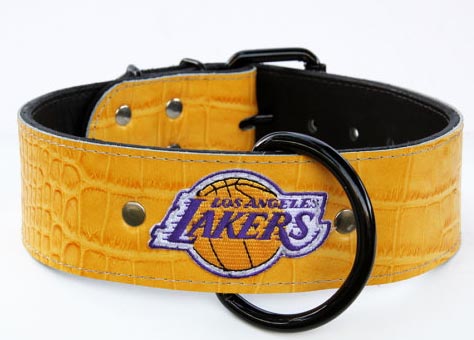 If your dog is a Laker fan (or if you think your dog is a Laker fan), this could be the perfect thing for your pet. Your dog can proudly wear this yellow (gold?) collar around his/her neck and show off his/her Laker pride. And then your dog will remind you at every opportunity that (s)he eats first.
Check out more of them collars at Rad N Bad Collars.
HAT TIP: @Karaisoke.
Follow Rey-Rey on Twitter: @TheNoLookPass. And "LIKE" us on FaceBook. Thank you!
We're always up late. How about buying us a coffee? Or an energy drink!?