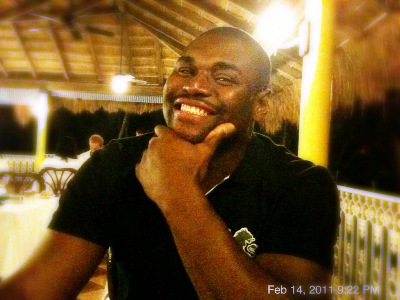 Sometimes I look at the title of my blog and I say to myself "What drive?" Maybe I be in over my head when it comes to this basketball but at the same time I can't stay away from this game. It's in my blood. Usually in this blog I'll write about other things related to basketball and sort of beat around the bush when it comes to my career and where I'm trying to go.
Really, do I have a career? Am I really done? Lately I've been feeling old. Yes I'm only 28 but I've been feeling like I've done it all but in fact I've really haven't. I see most of my people I hooped with in the NBA. People I had great success against in the AAU ranks but I ask myself "why I don't have what it takes?" in fact. I do have what it takes but I never really applied myself to anything. I really wasn't committed in the classroom and on the court despite having a great college career. I was always playing around. Not taking the game serious and now it's karma acting a bitch to me. But as usual I will overcome this because one thing-I am is a fighter. With that said I just signed with a sports agency. Sports Management Worldwide Inc. My agent, Joe Tyler is really pushing for me right now and things are looking better. Hopefully something will happen. I'm optimistic that something will. I'm probably going to be playing for a team within the next month. I'm glad I have an agent with connections because my last agent had nothing and he's part of why I kind of been down about basketball. Change is good and I pray that I can continue playing the game I love.
My best friend Jamel is in town from NYC. We're training together to get him ready for his upcoming basketball camp. He's a great player but like me he's looking for a blessing. We are going to train very hard and I'll give my readers a glimpse on what we're going to be doing.
Monday.
AM workout
Chest, Back, Abs, HIIT cardio
(High Intensity Interval Training)
PM workout
Basketball, cardio
Tuesday.
AM workout
Plyometrics, basketball
PM workout
Boxing.
Wednesday.
AM workout
Arms, Shoulders, Abs, HIIT cardio
PM workout
Basketball, cardio.
That's just a lil glimpse on what were gonna do. It's going to be crazy but I know we going to become better players mentally and physically. I can't wait to start.
I watched Ron on tv against Kevin Durant. I swear Ron be teasing. He really did a great job defensively on Durant and that's saying a lot. Holding the NBA's leading scorer eight points under his average. That's crazy. Seemed like Ron really gets into Durant's head. From the jump when he wrestled the ball out of his hands. Durant hit some tough shots but for the most part Ron really affected his play. Kobe got mad after that hard foul and hit a dagger. I'm not the biggest Kobe fan but watching him, I respect his approach to the game and his work ethic. Kudos to OKC for battling today. I can't wait to see them at full strength with Kendrick Perkins, Nate Robinson, and Nazr Mohammed. OKC will run the west in two years. My Spurs (49-10 by the way) Are getting older and so is LA. Dallas could be a championship team but as usual they'll figure out a way to blow it.
The Knicks won vs Miami. Whoa. I didn't see that coming but I'm glad NYC basketball is relevant to the NBA world again. Amare surprised me too. He really is stepping up to be a leader. Now that Melo is in the fold. Wow. I can't forget Billups. The Knicks have a "Big Three" too, even though Billups is on borrowed time. I hope the Knicks really get it right.
Well I don't want to keep y'all long so as usual. Thanks for reading and if you need workout tips, you can catch me on twitter. I'll be sure I can help you. Free of charge.
Peace and God bless.
Daniel Artest is a basketball player trying to live the dream like his brother, Ron, is. He is now under a new name on Twitter: @TheRealDMArtest. You can catch him writing here on Mondays atThe No-Look Pass.

[phpbay]San Antonio Spurs, 3, "", ""[/phpbay]