Sometimes a little change is needed give some hope. Well, today, the Los Angeles Clippers unveiled their new jerseys for the 2010-11 season.
The changes are minimal. The red, white and blue scheme remains, but the once wide trim is now thin. And so are the numbers, which has a different font very similar to that of the Detroit Pistons.
Before:
After: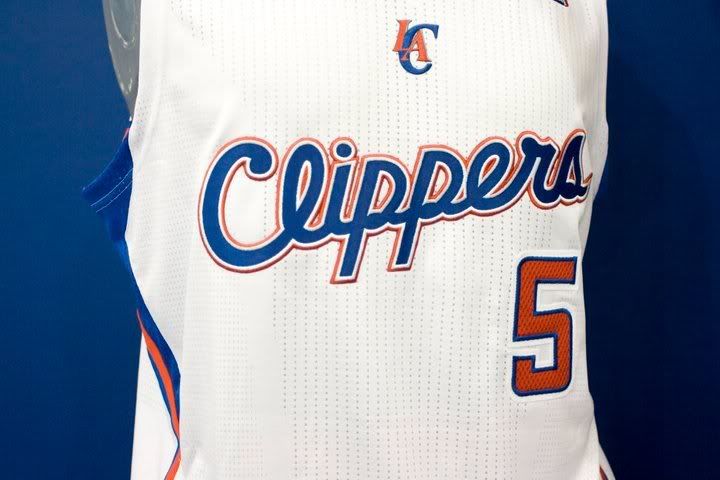 I'm a little more fond of the home jerseys than the road ones, in which I preferred the older, darker red tint. However, in general, I like the new unis more. It may not be a huge change, but it's a positive change. And at this point, I'll take it.
Follow me on Twitter @illastrate
Follow The No-Look Pass @TheNoLookPass
Also, please join our Facebook page!
We're always up late. How about buying us a coffee? Or an energy drink!?