Figured since the Lakers are playing the Oklahoma City Thunder, I feel that it's appropriate to bring this out.
I believe the Thunder, as a team, are the most fun when it comes to using Twitter. You can tell that they genuinely all get along and have fun together.
A few weeks ago, Kevin Durant, was having a little Q&A session on Twitter.
I seriously asked Mr. Durant which teammate of his would most likely cry during a chick flick. Hey, I'm random like that, okay? Well, he retweeted me and answered…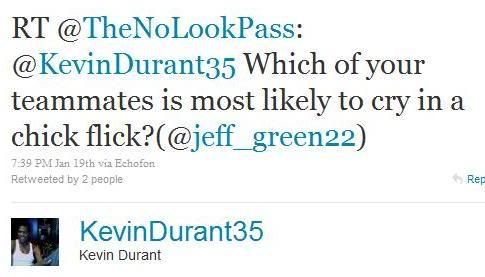 I finally was able to seek out Jeff Green. Of course, his answer was…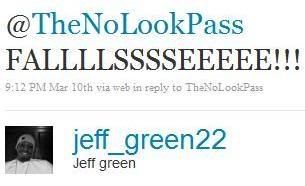 Of course, Jeff Green is going to deny it. But, hey, if it is true, it's okay to cry. I just wonder what chick flicks he might happen to watch. Does he watch something like Love Actually?
Mean Girls?
How To Lose A Guy In 10 Days?
Or does he enjoy classics like Pretty Woman?
And we can't forget Titanic.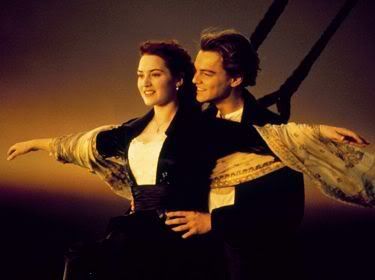 Wait. What do you mean I own all of these movies?? Forget you guys. I'm going to watch 500 Days of Summer and bawl by myself in the corner.
Follow me on Twitter. My name is @TheNoLookPass. I have no idea what you're talking about me watching chick flicks!
And please… join our FaceBook page.