It's time for another go-round on the NBA Blogosphere. Here we go! It is ALL LOVE today at TNLP. Check it out.
Davis Sports Deli Podcast, Episode 23: I would be the STUPIDEST ever if I didn't mention this but I was a guest at the Davis Sports Deli Podcast, which is hosted by Jonathan Santiago and Aaron Fischman. This talk happened at Friday afternoon so some of the news here is a bit old. We talked about the then-winless New Jersey Nets, Allen Iverson, and Ron Artest's drinking during halftime. So go check it out… and while you're at it, check their archives, too.
Disgraced Former Ref Donaghy Details Scam on '60 Minutes': Ken Berger from CBS Sports talks about the interview former ref Tim Donaghy did for 60 Minutes. Berger also reviewed the 2007 game Allen Iverson was in that Donaghy claimed to place a bet on.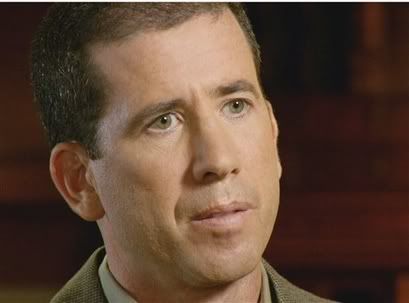 Get Well Soon, G.O.: Holly MacKenzie from The Score writes a touching letter to Greg Oden. We're all rooting for you, Greg.
On Donaghy, Dancing, and Delonte: Brendan Bowers of the Cleveland Cavaliers blog, Stepien Rules, gives his take on Tim Donaghy as well. And while on that subject, he talks about LeBron James' possible relationship with the refs (including how his dancing might wear thin on them) as well as Delonte West's play against Milwaukee on Sunday.
"Bang..Zoom..Right to the Moooooon!" or, A Tale of Two Halves: Denny of Waiting For Next Year recaps the Bulls/Cavs game from last year. He's not much for LeBron's dancing, either, and thinks it's a bit of a tired act.
This Is So F–Ing Old: The blog, 13 To Shoot, also offers his opinion about the LeBron James/Joakim Noah incident. I might as well leave a picture of that here.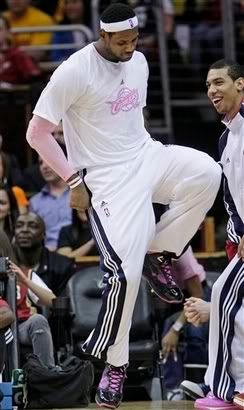 This Is Madness: Rookies and Tacos: Sarah from Hornets Hype was livid (and rightfully so) when a few people criticized the Hornets for NOT rolling over in the last seconds of the game as the Lakers tried to prevent the Hornets from scoring 100 to get their fans free tacos.
SpursCast #182- No, Not Raja:: Our buddies, Mike and Jeff, from Project Spurs talk about the rumor of San Antonio being interested in Raja Bell. Later in the podcast, they recap the Celtics/Spurs game (which Boston won) with fellow 8th Seed member, John Karalis from Red's Army.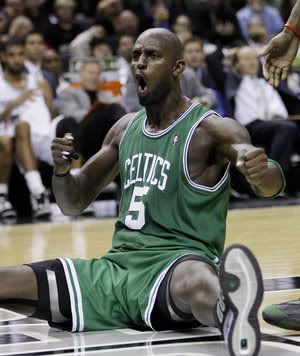 Larry Bird Turns 53 Today!: Nick from North Station Sports helps celebrate Larry Bird's 53rd B-Day by putting up all his cheesy commercials. Check 'em all out.
Inside an (a)typical Night At NBA On TNT: Sports Media Watch got to travel to Atlanta to check out how the NBA on TNT operates things. There was no Charles Barkley on this night, though.
Hawks' Bibby takes rookie Teague under his wing: Art Garcia from NBA.Com examines the relationship in Atlanta between Mike Bibby and Jeff Teague. Seems like they're grooming Teague to be the future point guard of the Hawks.
Iverson trying to fit in with 76ers … even at practice: Art also wrote this piece about Allen Iverson trying to fit in with the Sixers. What I found interesting here is that Iverson could skip practices in Denver.
3 Questions About The Sixers: Alex from NBA Tipoff was wondering if the Sixers are good enough to make the postseason with Allen Iverson back in the fold.
Q&A With Director of Ty Lawson's New Docu-Series, Brandon Kraines: Jon Thompson, who helps out Peter Robert Casey in his great blog, interviews Mr. Kraines about how social media and basketball has crossed over (pun intended! I'm so clever!).
Links: Zaza Pachulia or Z-Pac: Lang Whitaker from SLAM got to hang with the Hawks. Pachulia revealed that he was on a rap song. NOTHING EASY.
Shoutout to Fundamentally UnSound also. Go check out his blog.
Last but DEFINITELY not the least… J.E. Skeets (Ball Don't Lie) and Tas Melas of the awesome NBA podcast, the Basketball Jones, release their "NBA Love Theme", Showin' Love.
Perfect jam to a rare rainy day here in California.
Follow me on Twitter as well. My name is @TheNoLookPass. Also, join our FaceBook page.