Chronicles Of Crotty #31: The Bad Touch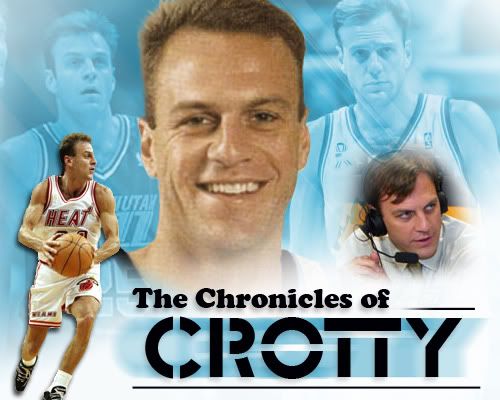 Ep #31: The Bad Touch
[ 52:37 ]
Play Now
|
Play in Popup
|
Download
---
Hosted by...
THE CHRONICLES OF CROTTY KREW





PICTURED L to R
David Diep (@illastrate): (PF) Left-handed like John Crotty.
Jimmy Castro (@WinInTheEnd): (SF) Sets screens like Erick Dampier.
Nick Perkins: (C) Shoots the rock like Nikoloz Tskitishvili.
Rey Moralde (@TheNoLookPass): (PG) Throws no-look passes like Eldridge Recasner.
Peter Kim (@YungBolo): (SG) Has range like Jon Sundvold.
THE VISITORS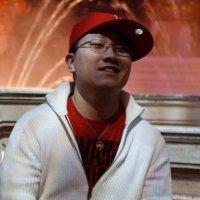 First off, we had our special guest host... our newest part-time writer, Brandon Tomyoy. He was going to fill in for Jimmy because Jimmy mentioned he was going to be late. We kept Brandon for the whole podcast. Thanks for your great insight, Brandon.
Tracy Murray, who played in the NBA for twelve years, stopped by to talk NBA with us. He was our very first guest in this podcast. It was great to have him back.
And Clipper Darrell, L.A. Clipper superfan, stops by and tells us what he thinks of the Clippers' performance so far. By the way, he was our second guest in this podcast. So it was very cool to have our first two guests stop by in this season opener!
BREAK IT DOWN
A. We have Brandon as our guest 6th host. He talks about his Clipper fandom.
B. We talk to Tracy Murray about the happenings of the first week in the NBA... such as Allen Iverson coming off the bench, Trevor Ariza's new role, and who the strongest team in the NBA is right now.
C. Then we talk to Clipper Darrell right after. All Clipper talk in that section!
D. And then we all talk about the Lakers' somewhat disappointing start. Do they need to make moves?
E. We tried to avoid any Kardashian talk. We really did...
Look out for Brandon's stuff here in TNLP! You can also follow him on Twitter. His name is @dingyu. As for our other guests, you can go to Tracy Murray's website at tracylmurray.com... and you can follow Clipper Darrell on Twitter at @ClipperDarrell.
TEASERS
BRANDON: "So Lakers won the title last year... and he's excited and he's posting on his Facebook. And he's saying, 'Hey, I'm off to the Lakers' parade! Go, Lakers!' So I said, 'Try not to burn anything on your way there!'"
PETER: "NAACP award winner, Donald Sterling!"
BRANDON: "How many people did he evict this time?"
REY: "I don't know. But he loves Koreans, apparently."
NICK: "Was he picking on you again, Peter?"
PETER: "Henry Chen saw him. And [Sterling] probably can't tell the difference between us."
DAVE: "Clipper fans have the thickest skin in the NBA."
PETER: "All of sports, man!"
REY: "But you can still beat, say, Peter, in HORSE, right?"
PETER: "I wouldn't doubt it!"
TRACY MURRAY: "There's always guys at the [gyms] that think that you're still in the league... think you're still the same guy. So they try to really come at me pretty hard. So I have to show 'em that I still have a little bit left."
REY: "Rough start, man. 1-4. How do you feel about that?"
CLIPPER DARRELL: "It's only five games in... ask me that same question about 20-30 games in, then I can tell you."
CREDITS
BANNER
Greg Sorvig
MUSIC
Free Your Mind by En Vogue (instrumental)
MotownPhilly by Boyz II Men
Hold Me by Brian McKnight and Kobe Bryant
How Do You Talk To An Angel? by The Heights
Combo from Killer Instinct Gold (yeah, that Nintendo 64 game)
The Bad Touch by The Bloodhound Gang
PROMOS
Dave and Audley from the NBA Breakdown
Ron Artest from the Lakers
C.J. Miles from the Utah Jazz
Josh Miller from 122 Degrees In The Shade
Tracy Murray, former Raptor and Wizard
Clipper Darrell, L.A. Clippers superfan
Elie Seckbach from ESNews
Please subscribe to us on iTunes. Let us know what you think about it! Thanks for pushing play!
We're always up late. How about buying us a coffee? Or an energy drink!?