Chronicles Of Crotty #23: Cool Like Dat
WE'RE BAAAAAACK. For now.
---
Episode 23
of
Chronicles of Crotty
! Our first podcast in a month.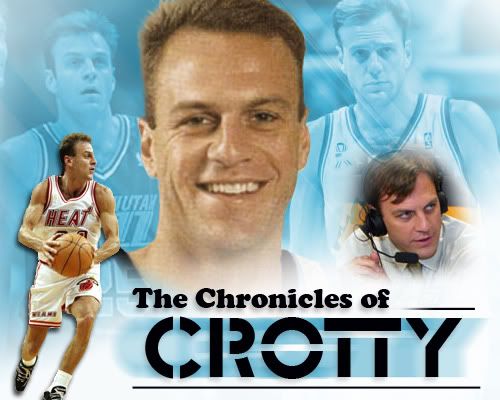 We were only threestrong today! Jimmy Castro is livin' it up in Las Vegas while Nick Perkins is in San Diego for some convention or whatever. Ha ha ha.
We break it down like this.
A. Our interview with the awesome Elie Seckbach. We talk about his favorite interviews, his off-beat reporting style, the NBA players and MMA, and even some... boxing. Check out his YouTube channel.
B. We talk about the busy offseason. Too many players to talk about. Yes, we even talk about that damn LeBron tape.
C. Oh, hey. It's the L.A. Segment. Lamar Odom is STILL unsigned... and Blake Griffin is providing hope for the Clipper fans.
Check out our podcast archives!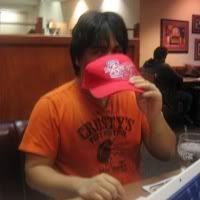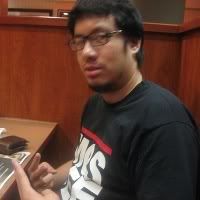 CHRONICLES OF CROTTY KREW
Pictured Top to Bottom
Rey Moralde
Peter Kim
David Diep
Not Pictured
Nick Perkins
Jimmy Castro
Find us on Twitter! I (Rey) can be found at TheNoLookPass, Jimmy is WinInTheEnd, Peter is YungBolo, and Dave is at Illastrate.
BANNER CREDITS
Thank you to Greg Sorvig for our awesome show banner! His graphic design portfolio site is at http://www.gregsorvig.com. You can follow him at Twitter as well at gsorvig. Not only is he great at designing but he's also a huge basketball fan as well. Great guy.
MUSIC CREDITS
Rebirth Of Slick by Digable Planets
Rim Shaker by Wreckx-N-Effect
C'est La Vie by B-Witch'd
Anything by 3T
WE ALWAYS NEED HELP
To the people that tune in to the podcast... whether you're a blogger or a regular listener... we'd love it if you can give us audio promos. You'll get free publicity for you or/and your blog. And if there are any suggestions, feedback, loveletters... send them all to r2estyle@yahoo.com! By the way, to those that have sent us praise and E-Mails about the podcast, we THANK YOU.
Yeah, so tell your friends, relatives, girlfriend, boyfriend, nephew, grandma, grandpa, dog, cat, hamster, lion, etc. about us!
Remember, guys... the game's not over until the clock says all zeroes.
We're always up late. How about buying us a coffee? Or an energy drink!?