Okay, before I go into today's OBSCURE PLAYER… I have a little promotion to do.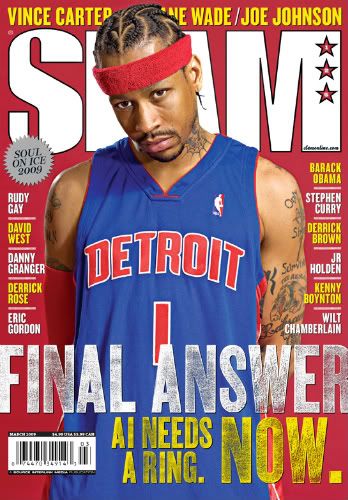 SLAM Magazine and The NBA Breakdown have teamed up for a new contest. It's the SLAM/NBA Breakdown Trivia Challenge. Basically, check out the NBA Breakdown's monthly trivia question on SLAM's website and then listen to the February 8th edition of The NBA Breakdown (although I advise that you listen to it every week they're on) for a chance to win a SLAM Prize Pack. Again, this prize pack will be given away on Sunday, February 8th at 9 P.M. Eastern/6 P.M. Pacific time. Those funny guys, Dave Mendonca and Audley Stephenson, will be waiting for the first caller with the correct answer to the trivia question. Again… the FIRST CALLER WITH THE CORRECT ANSWER.
So, yeah, check out the the trivia question here. And, once again, here's the link to the NBA Breakdown Radio Show and their blog right here. Don't worry. I'm sure the answer isn't that obscure.
Ha ha ha. Go, seamless transition. Let's go to the feature of this entry.
Maybe he's not that obscure because he was on such a well-known team. But he was requested so much by friends that I HAD to put him up here. Anyway, he's part of the team with the best record in NBA history. I'm talking about the 72-10 Chicago Bulls. And their usual 12th man was…
…Dickey Simpkins.
Dickey (ha ha) was picked 21st in the 1994 Draft. He really didn't get much playing time but I would always remember the times when he would play a lot in the 4th quarter in the 1995-96 season when those Bulls broke the 70-win barrier. He was great on hustle… but his shoulders always seem to be up that he looked goofy hustling for the ball. My brother and cousin would break into laughter every time he would make one of those hustle plays. And, of course, his, uh, name doesn't help.
He was traded to the Golden State Warriors before Dickey was brought back after he was waived by the Warriors. He earned three championships with the Bulls, making him one of the greatest champions ever! Ha ha ha.
Dickey did get a lot more playing time after some guys named Michael Jordan, Scottie Pippen, and Dennis Rodman left the team. He averaged career highs of 9.1 PPG and 6.8 RPG in the shortened lockout year. He would only play one more year with the Bulls and one more game with the Atlanta Hawks before playing overseas, including a stint with the Philippine Basketball Association in 2004-2005.
I hear he actually works now for ESPNU so I wonder if someone can confirm that for me.
Oh, yeah. One more thing. Dickey Simpkins has his own YouTube mix. I have never seen a freethrow be part of a highlight reel until Dickey Simpkins.