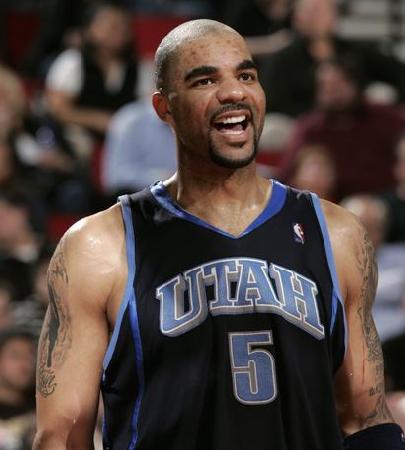 Carlos Boozer said that he's going to opt out at the end of this season.
Uh-oh.
The last time he opted out, there were reports that he would stay with LeBron James and the Cleveland Cavaliers. But Utah gave him a much better deal than Cleveland ever could. So he bolted Ohio to go to the Jazz. He was reviled for not keeping his word.
Boozer will do what's best for himself. To an extent, there's nothing wrong with that… but I'm not sure if that will sit well with the Jazz.
In the meantime, Boozer is injured. Paul Millsap is blossoming right before our eyes. After watching Millsap drop 32 points on the world champion Boston Celtics, I was convinced. Utah should go and trade Boozer.
Since Utah can't afford to keep everyone, Boozer should be the odd man out. Millsap could potentially be better than Boozer and is younger and not as injury-prone as Boozer. I actually like the trade suggested by NBA Noise. Put Boozer in a package deal and get a few players that would fit into Jerry Sloan's system. And then let Millsap grow into a star. Addition by subtraction, basically. No straight-up trade for an All-Star because Utah needs to cut costs to resign Millsap.
Utah has also gone on record about keeping Millsap. I suppose that's Step One of the process…